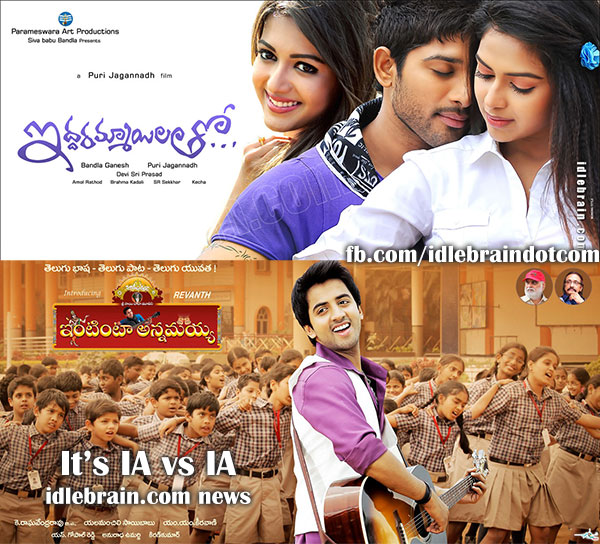 22 May 2013
Hyderabad
It's IA vs IA – Intinta Annamayya vs Iddaru Ammailatho this 31 May. Sriramarajyam producer Yalamanchali Sai Babu is producing Intinta Annamayya by introducing his son Revanth as hero in the direction of veteran storyteller K Raghavendra Rao. Sai Babu is a quality conscious producer and makes sure that everything is properly done in his films. He doesn't care about other aspects as long as the content in the film is in place. He has decided the release date as 31st May around 2 months back. He is going to ahead and releasing the film on 31st May despite having opposition in the form of Allu Arjun's Iddarammailatho.
However, Allu Arjun's Iddarammailatho has a different release story to tell. Puri Jagan who is proved himself as a quick filmmaker has announced the release date as 10 May and then postponed it to 24 May. And it was further delayed by a week.
As of today, both the producers are adamant on releasing their films on 31 May. We need to wait and see the IA vs IA clash happening on 31 May.