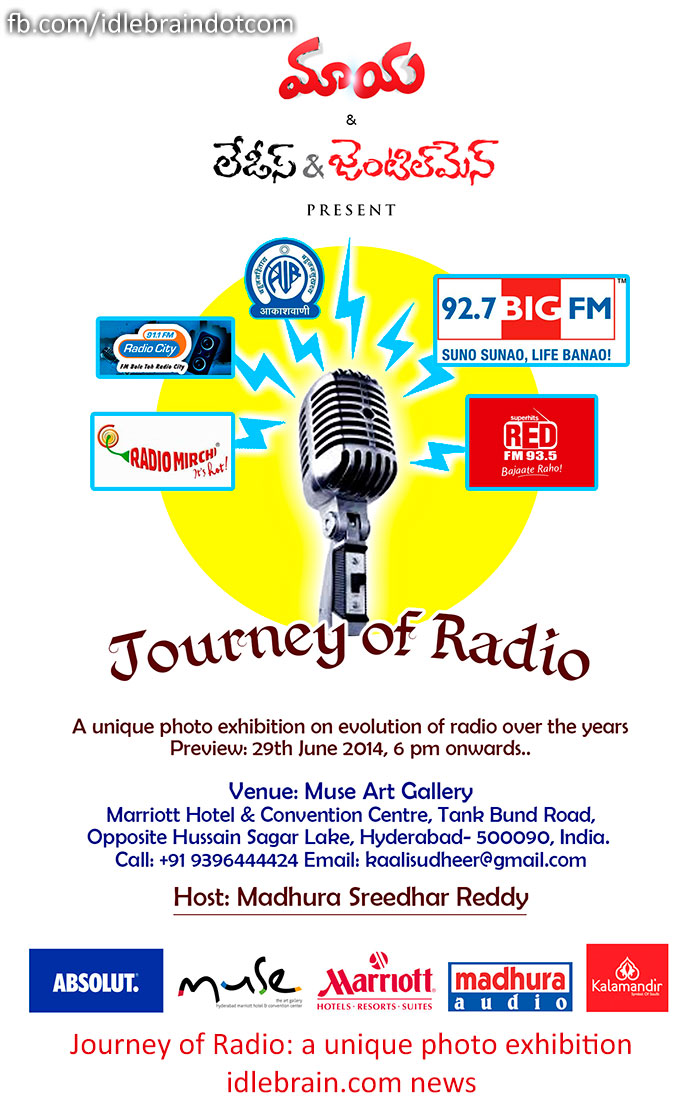 28 June 2014
Hyderabad
As a member of Telugu Entertainment Industry I was always thinking to bring Radio fraternity- a key wing of entertainment industry together to share the nostalgia and joy of Radio. As part of this initiative, it's my pleasure to host an event for radio fraternity, JOURNEY OF RADIO - a unique photo exhibition on evolution of radio over the years.
Date: 29th June 2014, SUNDAY, 6pmonwards,
Venue: Muse Art Gallery, Marriote Hotel, Tank Bund Road.
Note: Entry restricted to Radio Family and PRESS only