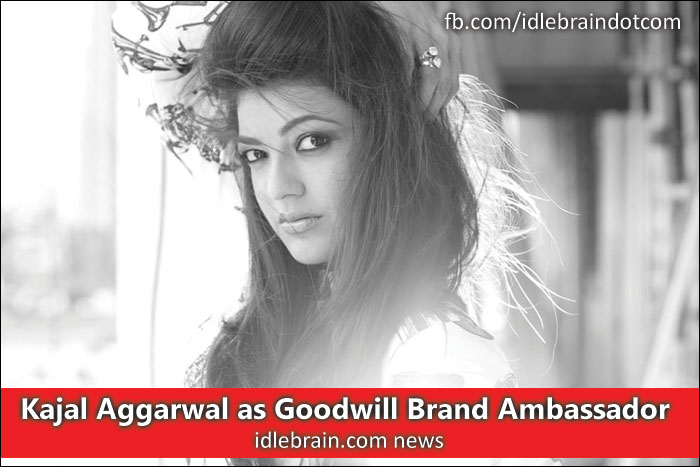 01 February 2015
Hyderabad
BOSTON, USA – Leading Indian Actress and Brand Ambassador for various Indian & International endorsements, Kajal Aggarwal has been appointed as the Goodwill Ambassador of Dexterity Global, an internationally awarded social enterprise on a mission to connect every single child with scholastic and co-curricular opportunities and platforms.
About Kajal Aggarwal
With over 15 million followers on social media, Kajal Aggarwal is one of the world's most followed celebrities. Kajal is well known for her roles in Bollywood blockbusters Singham and Special 26, and is a part of Bollywood's esteemed 100-crore club (1-Billion Club).Besides that, Kajal is a very Popular name in South India with her blockbuster hits in Telugu & Tamil as well.
About Dexterity Global
The Boston-based nonprofit social enterprise is on a mission to "democratize the access to education" to ensure "a Platform For Every Child". Founded in 2008, Dexterity has reached over 20 million people across 40 plus countries online and offline. Dexterity was awarded with the UN World Summit Youth Award in 2011. In March 2013, The Rockefeller Foundation on its 100th anniversary included Dexterity Global in its Centennial List of "100 Next Century Innovators", a list of the 100 most innovative impact enterprises of 21st century.
Kajal's Role as the Goodwill Ambassador
As Dexterity Global's Goodwill Ambassador, Kajal Aggarwal, the accomplished actress and humanitarian, will dedicate her efforts towards reaching information about educational opportunities and platforms to children across the world. Kajal will be leveraging her global fan base in advancing Dexterity's mission and maximizing its impact. She will actively promote and champion Dexterity's vision of "democratization of education" and "a Platform For Every Child".
Dexterity's Vision
Dexterity Global believes that every single child, no matter how rich or poor, should have an equal access to all educational opportunities and no child should be left behind because of the lack of information, opportunities, resources or platforms.
Statement from Kajal Aggarwal
"I am thrilled to be the Goodwill Ambassador of an organization that has such a compelling and visionary mission. I am looking forward to play my role in creating a platform for every child", said Ms. Kajal Aggarwal.
"I have a chance to make a real difference towards ensuring that our children have access to quality educational resources and I am going to do my best. To serve as Dexterity's Goodwill Ambassador is truly humbling and I am committed to playing my role in creating greater access for children and reaching all opportunities to them." added the newly appointed Goodwill Ambassador.
Statement from the Dexterity Founder and CEO
"It's an honor and a privilege to welcome the celebrated actress on board. Dexterity stands for two things: innovation and democratization; and so will our goodwill ambassador.Kajal will redefine how celebrities can leverage their fan base to achieve greater democratization of educational opportunities and resources." stated Sharad Vivek Sagar, the Founder and CEO of Dexterity Global.
"I would put it simply, and more so, because Kajal is from the movie industry herself. Look at the number of children who know when the next movie is going to be released. And, look at the number of students who know about the upcoming national and international educational opportunities from their own area of interest. You will know the difference.
Our children don't miss out on opportunities because they aren't good enough. It's because they aren't connected enough and aware enough (of those opportunities)." added the globally followed young entrepreneur and visionary thought leader. "For a change, people will see an actor connecting them to opportunities than just their own day-to-day life.