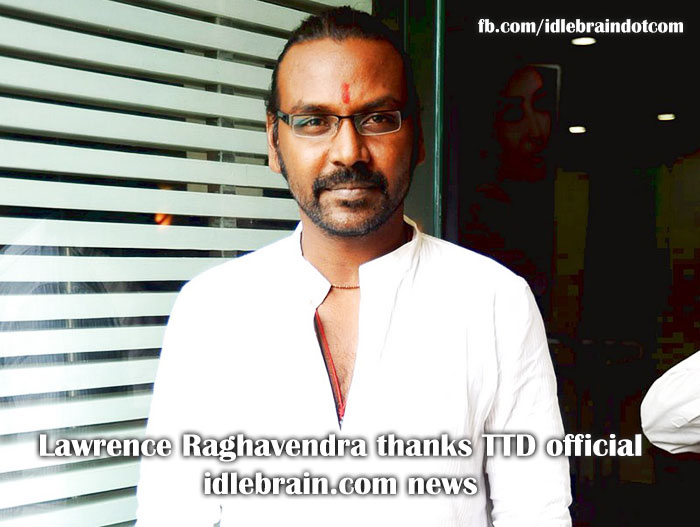 10 April 2013
Hyderabad
Actor- director-choreographer Laawrence Raghavendra today extended his thanks to the Tirumala Thirupati Ddevasthanam officials for introducing some plans to regulate the crowd and do away with jarukanti system in the sanctum sanctorum of the Sri Venakatachalapathy in Thirupathi.
It may be recalled that a few weeks ago, Lawrence Raghavendra had been to the hill shrine to offer prayers with his family. The huge crowd meant his mother pushed inside the sanctum sanctorum and she had sustained minor injuries.
Lawrence had urged the authorities to change the system which results in difficulty for pilgrims who stand in long queues for over 15 to 20 hours to see and get the blessings of Almighty for just a few seconds. It was appeared in many newspapers.
On Tuesday, a senior Tirumala Tiripati Devasthanam official said there won't be Jarukanti's and rather it would be only Govinda in temple. He said the crowd will not be pushed or jostled inside.
Thanking the authorities, Lawrence said, 'it is a good news for all. I am happy that TTD officials have taken right decision. It gives joy for lakhs of devotees like us'.
Lawrence Raghavendra said the devotees wants a good atmosphere to offer their prayers and their prayers are fulfilled.