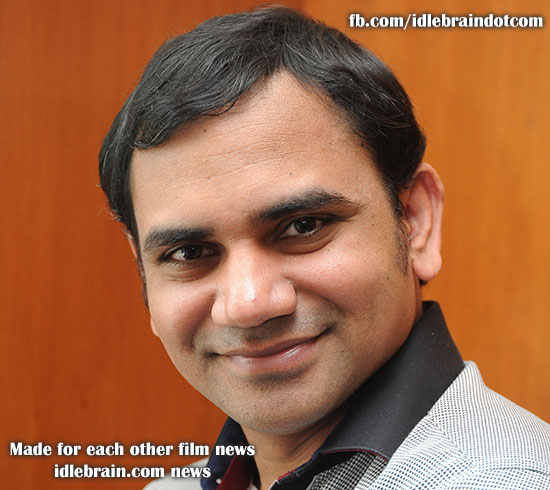 20 January 2014
Hyderabad
OMICS Creations is a wholly owned subsidiary of the OMICS International Incorporation handling its media and entertainment business, across content and distribution platforms. The key content initiatives are across films, Music, Internet & mobile portals.
Dr. Srinubabu Gedela, Managing Director of OMICS International started his filmy innings by producing 'Chandee', a Telugu movie starring Priyamani (the National award winning actress) in a lead role. Veteran actors like Sarath Kumar, Krishnam Raju, popular character artist Ashis Vidyarthi and Comedians Ali and M.S. Narayana played their bit to entertain the audience. Encouraged by his experiences with Chandee, Dr. Srinubabu continued his journey with successive films. Since its inception, OMICS Creations has been functioning with an objective to entertain Telugu Audience with its strong line in the backdrop of Telugu nativity.
Aata Arambham
OMICS Banner did not look back ever since that date and have signed series of pictures.
'Aata Arambham' is the second movie that OMICS CREATIONS took up during the same year with popular action hero 'Ajith' in a lead role with beautiful Nayanatara as heroine. This film, which was a blockbuster hit in Tamil, was re-shot to meet the sensibilities of the Telugu audience. In order to add nativity to the story, certain scenes were shot at Hyderabad International Airport. Family scenes were shot at 'Ramoji Film city and college scenes casting Arya and Tapsi were shot at Hyderabad based local Engineering colleges. Since majority actors in this film that acted in Tamil version are well known to the Telugu audience also, the producers continued with the same cast except the boards and the names of the streets and restaurants.
"AATA ARAMBHAM' could meet the audience expectations and it was a big hit in Andhra Pradesh as well.
VEERUDKKADE (meaning the One and the only Hero) is the next movie that OMICS Creation is planning to release soon with Ajith kumar as a hero. Indeed, Ajith needs no introduction to the Telugu audience as he had certain straight movies like 'Prema Lekha (Love Letter), which was a Box-Office hit to the star. OMICS Creation is trying its next movie with him as'Aata Arambham' film could firmly establish Ajoith's market in Tollywood. Veerudokkade is a Tamil partial remake of Ajith's 'Veeram', in which Punjabi Beauty Tamanna is playing as heroine. Director Shiva reshot the film in and around lush green Rajmundry area of Coastal Andhra Pradesh to create Telugu nativity, particularly the family atmosphere. Train fighting scenes in the film are added attraction to the film as the director did his best to woo the audience with novelty. Scene shot at 'Ramoji Film City would certainly elevate Ajith's position in Telugu Market. Devi Sri Prasad's melodious music is yet another added attraction for this upcoming movie that is expected to be released by the end of January.
Made for Each Other is going to be yet another feather in the cap of J. Prabhakar ready, the director that produced 'Prema Katha Chitram', a blockbuster box-office hit for the year 2013. Released in June 2013, 'Prema Katha Chitram (Love story in frames) stood as the fifth largest movie in terms collections and audience ratings. Prabhakar Reddy is directing the OMICS Creations Next straight movie in Telugu titled 'Made for Each Other'. Cast and crew selection for this film is on the way.Untitled combined movie: OMICS Creations –Sri Venkateswara Cine Chitra-Sukumar