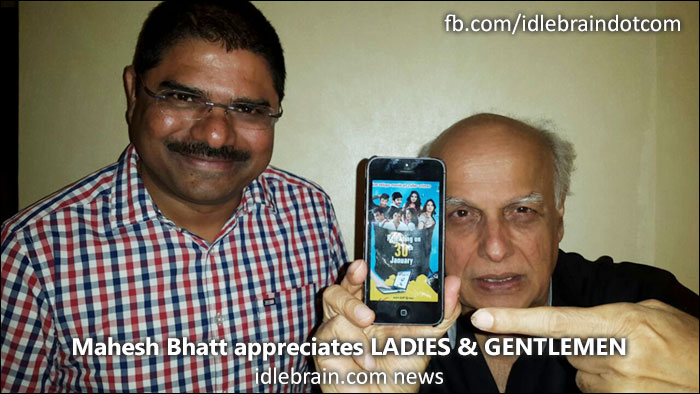 26 January 2015
Hyderabad
Top Bollywood Film maker Mahesh bhatt watched the special show of Madhura Sridhar production Ladies & gentleman in hyderabad and appriciated the team for it's realistic, bold and hard hitting story on Cyber crimes. He said "It's a beginning of the trend setting concept based stories in telugu and i am very happy for this young talented team. Then he launched the release day poster through mobile.
Madhura sridhar who directed Snehageetam, Its my love story, back bench student has produced "ladies and Gentleman" and releasing on 30 jan. His associate P.b Manjunath Directed this film. Madhura Sridhar's Earlier movie "Maaya" is being Remade in bollywood as murder-4.
The government of India has announced the prestigious Padma awards yesterday and veteran Telugu artist Kota Srinivasa Rao is given Padma Sri award. Kota Srinivasa Rao is probably one of the great actors Telugu cinema has ever produced. The unit of Trivikram - Allu Arjun has celebrated this occasion.