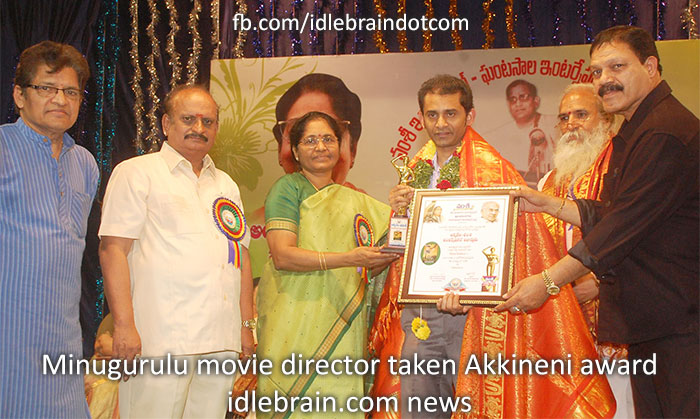 13 February 2014
Hyderabad
Its our great honor to be selected as the best family drama film and Minugurulu is awarded the prestigious Akkineni Vamsee International Award.
This award is presented by the cultural organization- Vamsee Art theatres which organizes Vamsee International film awards.
Vamsee International film based awards are being presented since 40 years now and they have acquired their own unique significance and are sometimes compared to the Nandi Awards too.
This is the first time Vamsee International has started giving Akkineni Vamsee International awards and we are very glad for being the first to receive such an award. Indeed a very proud moment for Minugurulu movie.