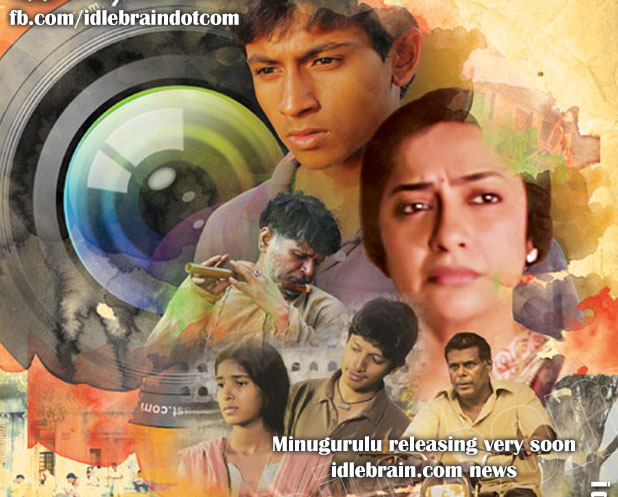 21 December 2013
Hyderabad
Minugurulu is the most awaited movie Directed and Produced by Ayodhyakumar Krishnamsetty after its selection in 7 international film festivals including the prestigious 18th ICFFI held in Hyderabad this year.
The main plot of this film in which Deepak Saroj played the protagonist role and Ashish Vidyarthi is seen playing the antagonist role, revolves around the visually impaired children in an orphanage and the way they overcome their problems through determination, self-confidence and perseverance.
It is the story of a boy named Raju who is blinded in an accident and is admitted in an orphanage by his father. Raju helps in bringing joy and freedom not only to himself but to other children in the orphanage as well.
All the characters in the film have played their role naturally. This film has brought out the problems prevailing in the society in a positive way. Minugurulu is appreciated by all the revered personalities in the Telugu film industry.