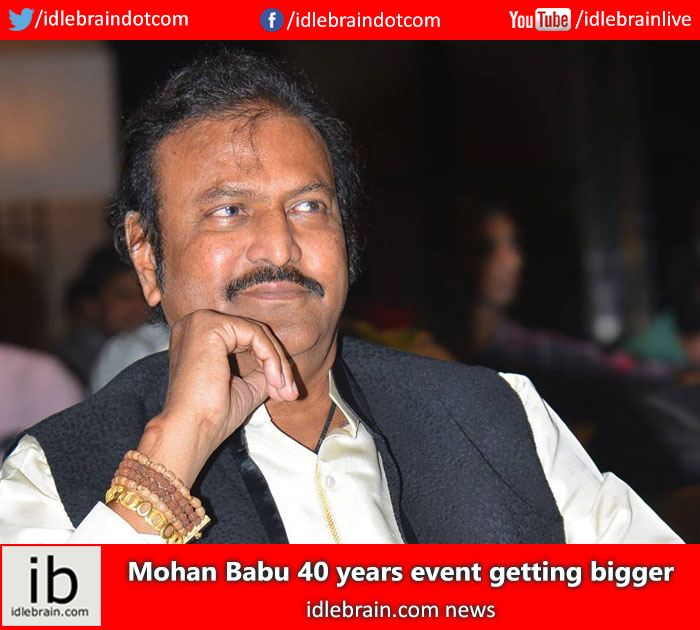 31 August 2016
Hyderabad
Much hype around 'MB40' that honours Mohan Babu's 40 years of filmdom
The MB40 event to be held on September 17th in Vizag has been the talk of the Tollywood town. There is much anticipation about the event and a positive vibe in the South Indian film industry with all top stars looking ahead to be a part of the celebrations. Mohan Babu, being a respected name in the South Indian film industry, will have the company of the likes of Chiranjeevi, Nagarjuna, Venkatesh, Balakrishna along with many other veteran Tollywood stars on this special day. The event will also see the attendance of the new generation stars from the film industry.
Planned at a massive scale, the event is speculated to be huge in terms of the glamour quotient. Sources have revealed that the event can be considered to be on par, or rather even bigger than the Vajrotsavam that was held a few years ago and was a huge success.
Mohan Babu completed 40 years in the Telugu Film Industry in 22nd November 2015. With over 560 films to his credit, the actor has made a unique place for himself in the history of Telugu cinema. His contribution to the film industry was also recently commemorated at the 63rd Filmfare Awards, with Lifetime Achievement Award.