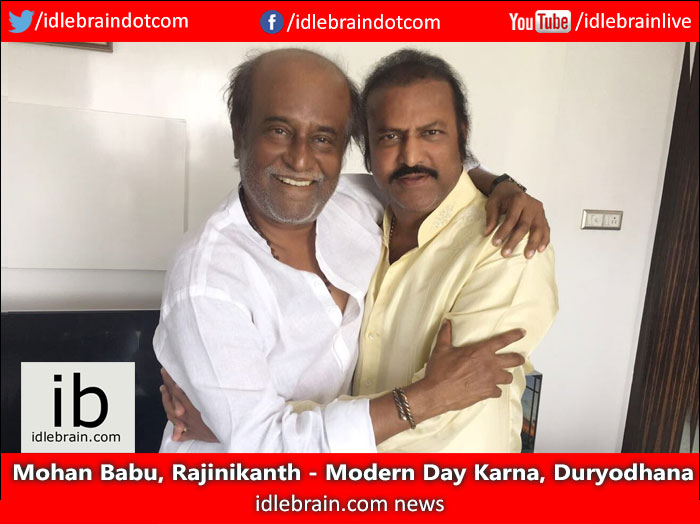 3 September 2016
Hyderabad
In an industry where relations are more centered on monetary terms with no permanent friends and foes, the bond shared by Collection King Mohan Babu and Superstar Rajinikanth is a classic example for next generations to follow. Every time when Mohan Babu goes to Chennai or Rajinikanth arrives in Hyderabad, they never miss to catch each other. Mohan Babu went to Chennai a day back and met Rajinikanth family.
"After a long time met my greatest sister Latha, without whom I strongly believe Rajini wouldn't be where he is today. I had a good time meeting my best friend. He looks like a King! In this Kaliyuga, he would be Duryodhana and I Karna," said Mohan Babu to his followers on social networking.
Rajinikanth recuperated from a chronic illness after getting treated in the USA. His last movie Kabali had a sensational run and upcoming 2.0 is in production phase.