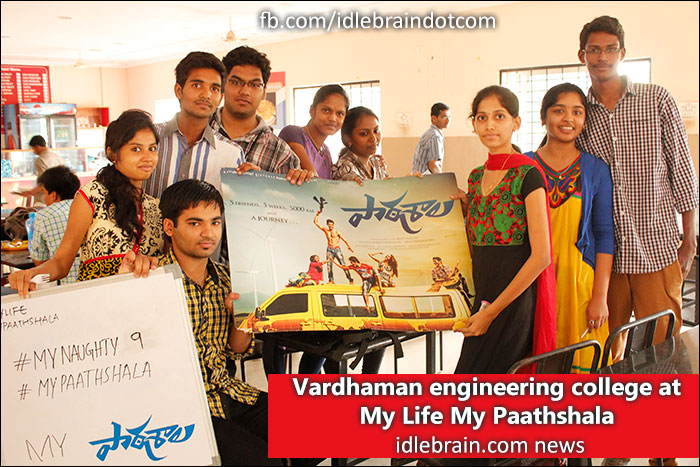 27 September 2014
Hyderabad
Vardhaman engineering college are the biggest film enthusiasts Paathshala team has met.
Paathshala happened to be shot in the same college for a few crucial scenes and Vardhaman engineering college were happy to join the campaign as insiders !
#mylife
#mypaathshala

Paathshala, A Moonwater Pictures production is releasing on October-10-2014.
check out whats their paathshala?