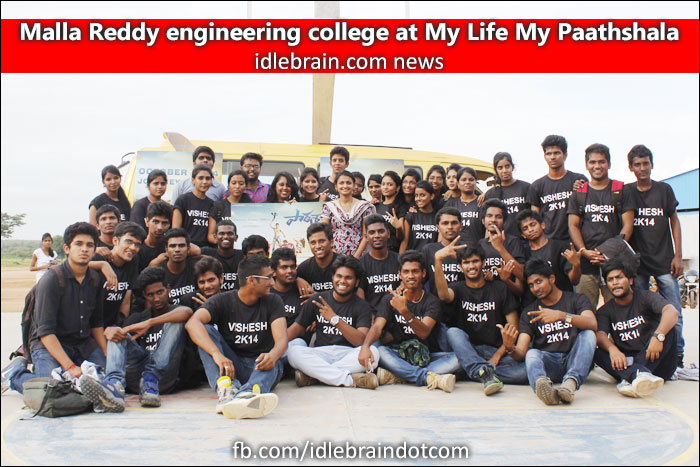 28 September 2014
Hyderabad
Paathshala at Malla Reddy engineering college was full of surprises, fun and energy.
the biggest crowd paathshala campaign has ever roped in.
Special thanks to the students for joining our campaign and various flash mobs happening in town.
find out what they shared with
#mylife
#mypaathshala

Paathshala, A Moonwater Pictures production is releasing on October-10-2014.