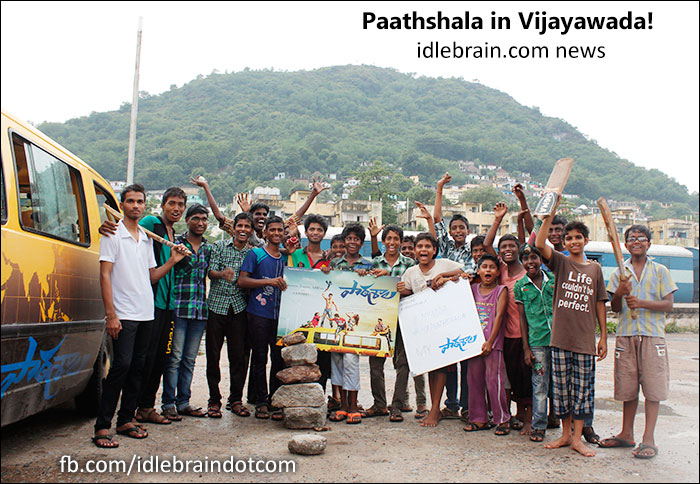 07 October 2014
Hyderabad
Paathshala has made a small introduction just before the release to Vijayawada and took #Mylife #mypaathshala campaign to Benz circle, Bejawada bridge, Besant road, Apsara theater and everywhere including roads and bustops!
the craziness of the team and the love of Vijayawada was a match made in heaven!
check out the what Vijayawada had to say ?
#mylife
#mypaathshala

Paathshala, A Moonwater Pictures production is releasing on October-10-2014.