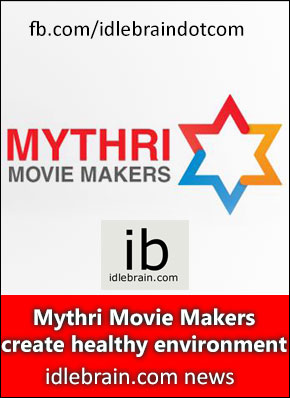 15 July 2016
Hyderabad
It's has always been a cat and mouse game when it comes to release of biggies in Telugu film industry. The producers generally block a good date and try to release it on that date even when there are going to be delays in shooting and post production. Mythri Movie Makers have locked the release date of Janatha Garage long back as 12 August. It's an excellent day as 15th (Monday) is independence day and 18th (thursday) is Rakhi. These two holidays will help film to rake in huge revenues. There is still a possibility to finish the movie and release it by 12 August. But unexpected rains and future possibility of delay in re-recording and post-production have prompted to shift the date of release well ahead so that other biggies can plan their films for that date. It creates a healthy environment. In the past too, Mythri movies respected Baahubali team's request by spacing Sreemanthudu 4 weeks after the release of Baahubali.
Janatha Garage - Long weekend both in India and USA
Meanwhile, Janatha Garage has managed to lock another attractive date of 2 September. 5th September (Monday) is a holiday in both India and USA. It's a long weekend - Ganesh Chaturdi in India and a labor holiday in USA. Producers are making sure that premieres in USA are well planned to exploit the tremendously growing craze for NTR among Telugu movie lovers in USA.