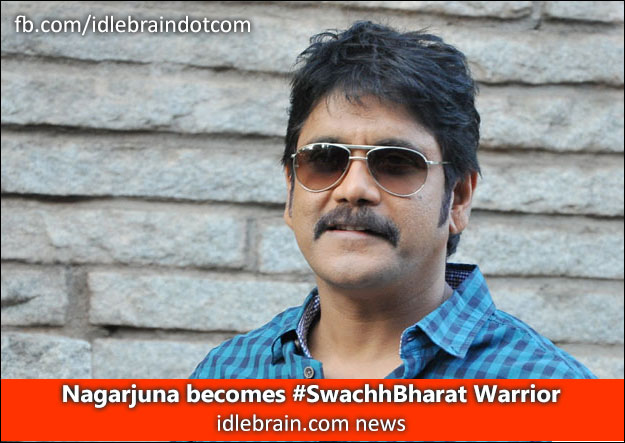 14 October 2014
Hyderabad
After cleaning an area outside the church gate, Anil Ambani had nominated Nagarjuna as his 9x9 ambassador to spread out the #SwachhBharat campaign.
Actor Akkineni Nagarjuna accepted and thanked Anil Ambani for inviting him to join the #SwachhBharat cleanliness mission.
The star tweeted "#Nag4SwachhBharat Thank you @anilambani1959 for keeping faith and inviting me to the clean india movement/I accept the challenge Anil:)".
"It is a pride, and a huge responsibility. My vow is to find ways to engage people and sustain the awareness as well as create millions of #SwachhBharat ambassadors." Nagarjuna Akkineni stated.
While I travel abroad, I always wonder how clean some countries are, now with Clean India Challenge, I am confident and optimistic if every citizen takes part in #SwachhBharat Campaign seriously, India is not very far to get listed in one among the clean Nation in the world".