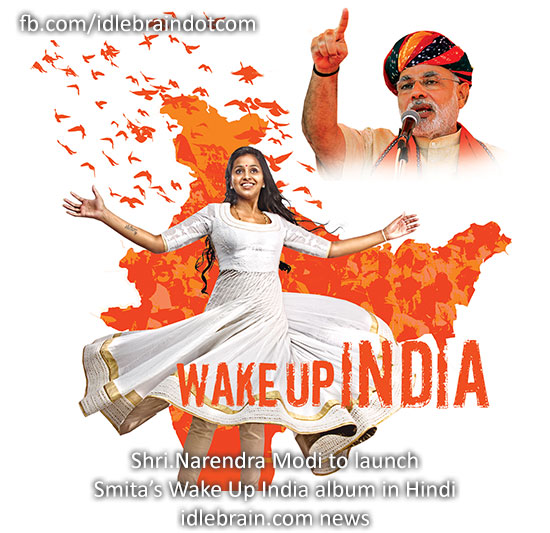 21 April 2014
Hyderabad
The Hindi version of Pop Singer Smita's "Wake up India" album is being released by BJP's Prime Ministerial Candidate Shri.Narendra Modi himself on 22nd April, 2014 at Hyderabad at the Election meeting venue. He will launch the video on a large LED screen in the presence of large audience.
The Telugu version of the album was released on 8th Of April at Vijayawada by Dr.Kambhampati Hari Babu garu, President, BJP for A.P.State. Within a very short period of time, the album became very popular on Social Media and received over 100000 views on youtube.
The album has been produced by Smita's as an offering to Modiji. The album highlights the shortcomings post Independence time, showcases impressive development done in Gujrat and the hope for a golden era under the dynamic leadership of Shri Narendra Modi.
Music for the album has been composed by Nihal. Lyrics in Telugu were penned by Anantha Sreeram and Hindi Lyrics were penned by Smita's mother Smt.Jogulamba and Yashwanth.
For Smita
98481-05025