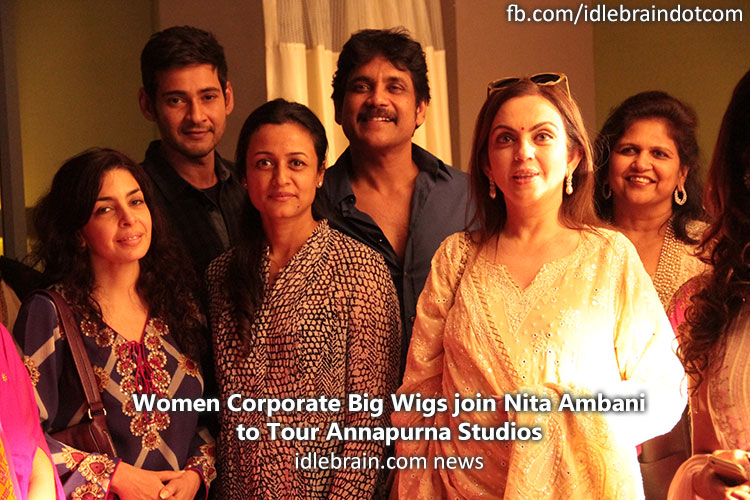 16 November 2014
Hyderabad
Annapurna Studios had a surprised group of VIP guests on Saturday. Nita Ambani. Juhi Chawla, Swati Piramal, Nawaz Singhania, Ananya Goenka, Leena tiwari, Radhika Sheth, Anupa Sahney and many other women corporate big wigs were seen taking a tour.
When contacted, Akkineni Nagarjuna confirmed he had guided the distinguished visitors to tour around Annapurna Studios.
The guests took tour of the Studios where a number of major productions are currently in progress. They also visited the preview theater, edit suites, sound recording unit and the Annapurna International Film School for Film+ Media.
The visitors were thrilled to watch Akkineni's block buster film 'Manam' too in the preview theater.
After a good two hours of tour, the guests were heard saying, it's been brilliant to see such world class studios right here in India.