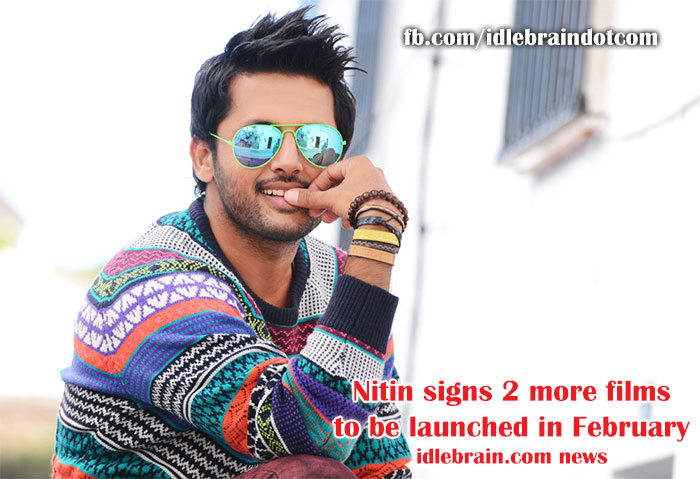 06 January 2014
Hyderabad
Nitin is on the roll now. After having a bland period for a few years, Nitin has given instant hit in the form of Ishq. He proved that his success is not a fluke by delivering a bigger hit Gunde Jaari Gallanthayyinde as the follow up. By giving two consecutive hits on his home banner, he has proved to be a hero/producer of good judgment.
Nitin is currently doing two films. One is Heart Attack that is produced and directed by Puri Jagan. The other one is Courier Boy Kalyan that is produced by Gowtam Menen and directed by Prem Sai. Prem Sai has earlier assisted Prabhu Deva.
Now he has two more hot projects on the wheels. One is in the direction of Karunakaran. It was Karunakaran who suggested Nitin to become hero when the teenage boy Nitin was going gaga over Toli Prema film. Nitin has accepted another film which will be directed by Srinivasa Reddy (protege of Surender Reddy). This film will also be produced by Sresht banner under the helm of his sister Nikhita Reddy who was also acted as producer for Gunde Jaari Gallanthayyinde. Both these films will be made on the same banner and both films will launched in the month of February 2014. It's a double Dhamaka for the fans of Nitin!