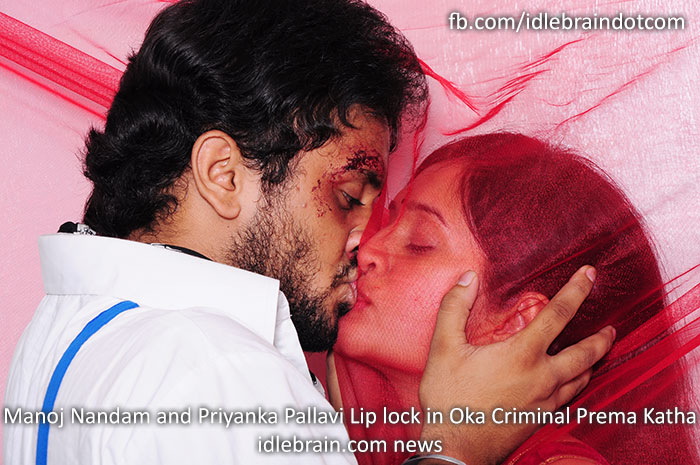 23 June 2014
Hyderabad
Suneel kumar Reddy who is known for his sensible and award winning films like Sontha Vooru and Gangaputrulu has changed track and make ORCK ( Oka Romantic Crime Katha) which became a good revenue earner. With the same team he made another romantic crime thriller OCPk ( Oka Criminal Prema Katha) after the debacale of his venture with Ramanaidu.
His bold theme in ORCK gained him popularity with the youth. It seems the team got bolder this time to do another dark romantic film. They shot a lip lock in this film for a full call sheet – almost for 8 straight hours . The raw footage of the lip lock shoot was more than the length of the film. The artists involved were Manoj and new comer Priyanka Pallavi. The two got so exhausted they could not attend the next day shoot on time. Insiders say their on screen chemistry will burn the screens with sensuality. It is heard they had a longest lip lock on telugu screen with more than 90 seconds.
There is a new trend in Tollywodd also with lip locks. It will only be appreciated if the content is equally good. Let us see will this lip lock be any help to gain success to the film.