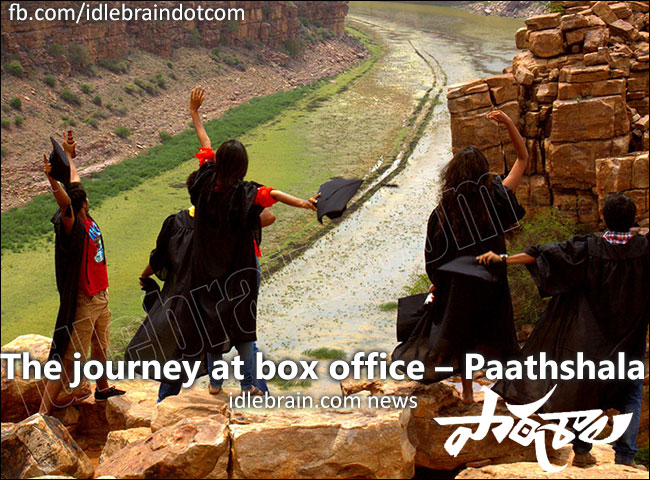 12 October 2014
Hyderabad
Inch by inch,
Show by show and
Day by day,
We are growing stronger…
Humbled, grateful and honored ….. Mahi V'raghav
A BIG THANK YOU from all of us from Paathshala team.
THANK YOU to all of you who loved the movie and to the people who didn't as well.
THANK YOU for making time to watch our story.
THANK YOU to all the critics and reviewers who have rated us good or bad, a disagreement doesn't mean disrespect. We are grateful for all the generous and kind support, in promoting Paathshala in your websites and in social media.
THANK YOU for taking time out to tell your friends and families to go watch it, more than all ratings and big paper ads claiming super hit and block buster hit it was YOU people who are the real reason for having more people to have gone to watch Paathshaala than the first day. As we grow stronger from day to day and show to show we are hoping your word of mouth will be the biggest reason for more people to watch Paathshala.
A big THANK YOU for all the calls and messages from known and unknown people, who took time to tell and post messages of how much you loved it, please continue to let us know your feedback at [email protected]
As promised we stand by our word please do watch the movie if it's good do us a favour if its good please let 10 people know and if isn't Pls do others a favour by letting 100 people.
A press note by MoonWater Pictures.