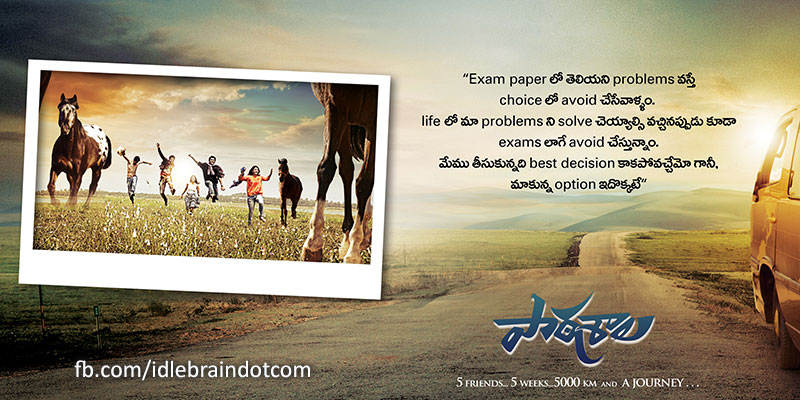 03 October 2014
Hyderabad
TIME: 6:30 AM
PLACE: Himayatsagar, Hyderabad

Dialogue: '"exam paper lo theliyani problems vasthey choice lo avoid
cheseyvallam. Life lo maa problems solve cheyyalisinappuddu kuda
exams laga avoid chesuthunnam. Memu thessukunnadi best decision
kakapovvachu yemokani maakunna option idduokkatey"
SHOOT LOG:
Horses were a delight to watch but the team had a hard time choreographing the montage and camera capturing the free spirits but the visuals have come out spectacular which we saw in the trailer already.
SCRIPT LOG:
The five friends at the cross roads of their lives had to deal with the situations as they would deal with the exams in college. They ran away instead of facing them, was it the right decision? Find out in the movie.
.