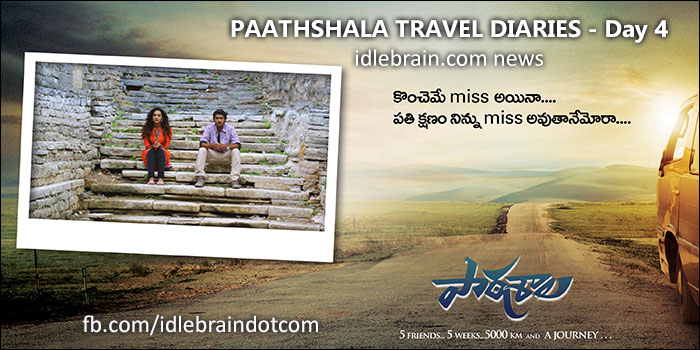 04 October 2014
Hyderabad
TIME: Evening
PLACE: Peddapasupulla village

Dialogue: kunchume miss ayina, prathi kshanam miss avuthanamo ra'
SHOOT LOG:
The village the team shot in had a unique charm and so did the people.
Cinema is undoubtedly a fascination of every age and every village in India.
The well has a history of many years and it enhanced the mood of the scene.
SCRIPT LOG:
We might not always accept a lot of emotions to ourselves but when we open up to the people we love, it's magical.
'I might miss you only a little but I will miss you every second.'
.