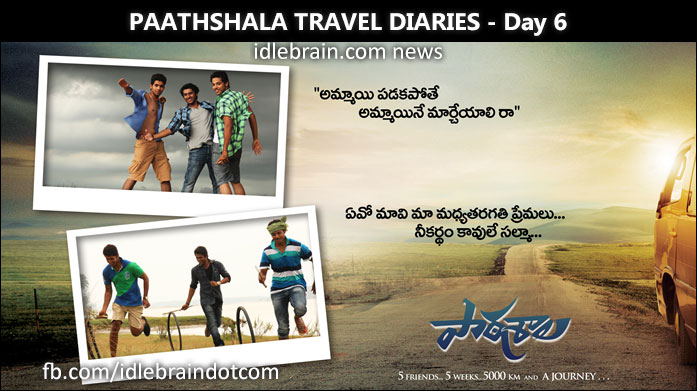 06 October 2014
Hyderabad
TIME: 10:30 AM
PLACE: Godavari

Dialogue: "ammay padakapothe ammayine marcheyali ra"
"Mavi ma madhya tharagathi premalu."
SHOOT LOG:
The heavy rains could not stop the Boys having fun.
They are jumping in the river, singing, dancing, drinking, laughing and flirting.
It was more of an adventure than a trouble for them.

SCRIPT LOG:
The boys' logic: 'if you can't change her change the girl'. And also the mocking of emotions, just a way of boys to 'express feelings' with humour.
Boys will be Boys and we like it that way! Don't we?