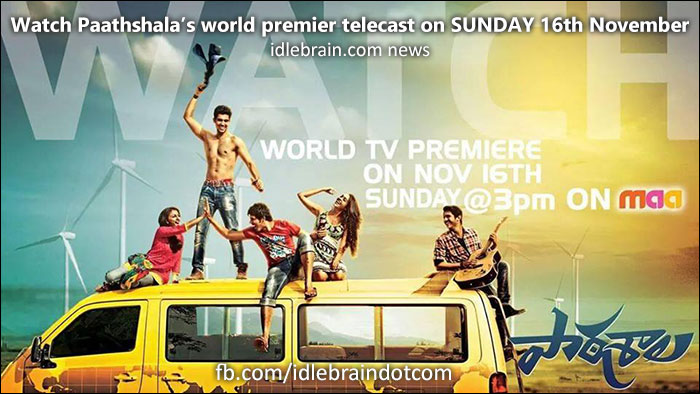 15 November 2014
Hyderabad
Just a few weeks ago, we released a small, independent Telugu film called 'Paathshala' in cinemas by defying shackles of the industry.
Not only was it appreciated by film buffs and critics alike, it also reintroduced independent style filmmaking amidst commercial cinema.
Paathshala is the journey of a few youngsters beyond college campus.
An honest story which connects to a lot of people, identify with the characters and witness a journey which changed the life of five best friends.
This Sunday switch on your TV and witness a cinema which talks about us,
Friends, Family, love, chaos and life. If a film could change your perspective Paathshala it is.
Watch Paathshala's world premier telecast on SUNDAY 16th November 2014 at 3.30 p.m. on Maa TV