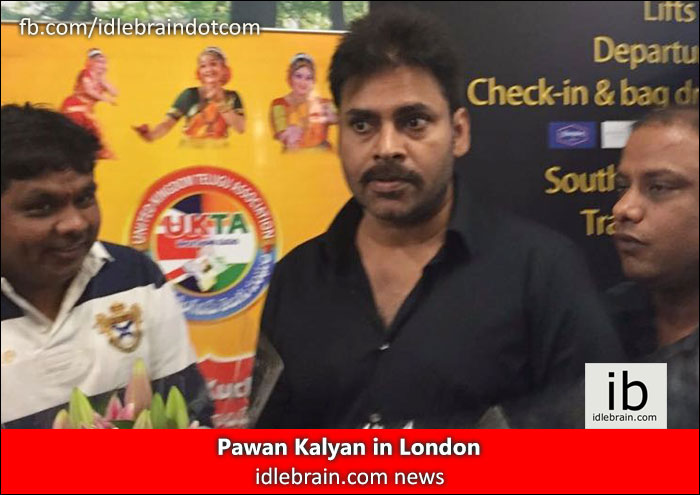 9 July 2016
Hyderabad
Powerstar Pawan Kalyan is now in London. On the invitation from UKTA to participate in the closing ceremony of their festival, Pawan Kalyan went to encourage the Indian dance art of Kuchipudi and the 45 member troupe which has successfully toured many countries in Europe this year.
The closing ceremony takes place today in London. Pawan Kalyan will be appreciating the organizers for their effort to promote traditional Indian and Telugu art forms internationally. Pawan Kalyan will also be interacting with the artistes. He always encouraged traditional singing and writing talent in his movies. Many of his movies featured folk numbers.
Pawan Kalyan impressed with the organizer's great initiative to promote our traditional dance and art forms across Europe.