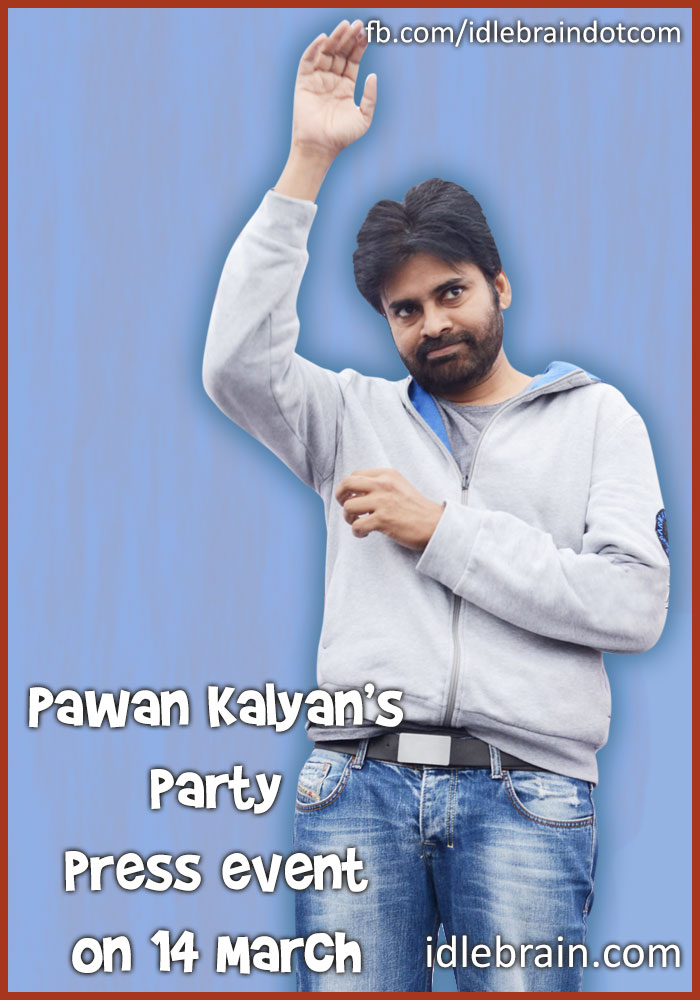 10 March 2014
Hyderabad
Pawan Kalyan is going to hold his first press event regarding to political entry will be held on the evening of 14 March at HITEX, Madhapur. He will speak for an hour between 6 pm to 7 pm. He will also introduce his core team which consists of several famous names who never contested in elections so far. The candidates he is going to field will be several ex-bureaucrats and entrepreneurs with social awareness.
Pawan Kalyan fans to watch live in groups
This press event will be telecasted live in national/vernacular TV channels and web media. Pawan Kalyan's fans across the state are given instructions to watch this event in groups by assembling. It's going to be a thing to rejoice for the fans. Pawan Kalyan has over a period of time has generated independent fan following. Most of Pawan Kalyan fans are his fans because of the personal attitude and orientation.
Che Guevera orientation
Pawan Kalyan is the one who introduced Argentine revolutionary Che Guevera to Telugu film loving masses. He first displayed a painting in 'Un Dis Tres' song of Toli Prema and has been giving continuous homage to Che Guevera in most of his films. Pawan Kalyan is also a voracious reader and a man of deep philosophy.