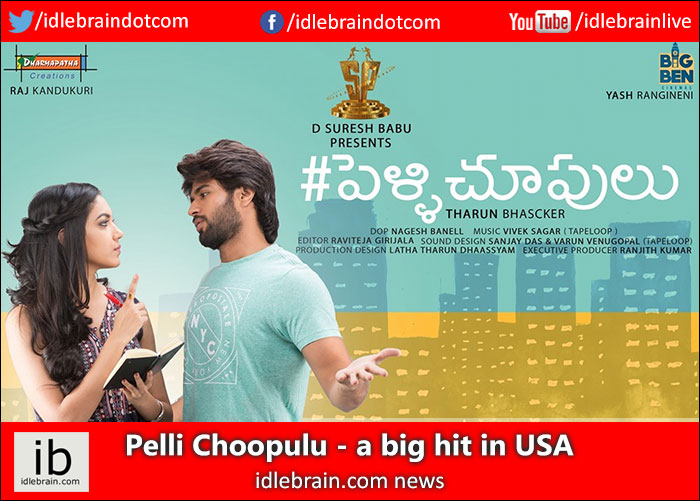 2 August 2016
Hyderabad
Pelli Choopulu - a film that blends clean romance and modern values has been picked up by D Suresh Babu after watching the final product. The producers - Raj Kandukuri and Yash Rangineni are so confident about their product that they started having previews for test audiences and media much before the release. Most of the reviews are up before USA premieres day.
Pelli Choopulu has started off with a modest 17k dollars for the premiers in USA. A strong mouth talk coupled with good reviews helped the film pick up the steam and it has ended up collecting close to 300,000 dollars by weekend. At this momentum, this film might collect more than half a million in full run in USA.
Pelli Choopulu is shot in a modest budget of Rs. 1.5 crores with a crew that is picked up from short films. Success of films like Uyyala Jampala, Run Raja Run, Venkatadri Express and now Pelli Choopulu will encourage short filmmakers to make it big at silver screen by sticking to basics in storytelling and novelty in presentation. This budget will be recovered in USA alone. In India too, Pelli Choopulu is running packed houses on weekdays!