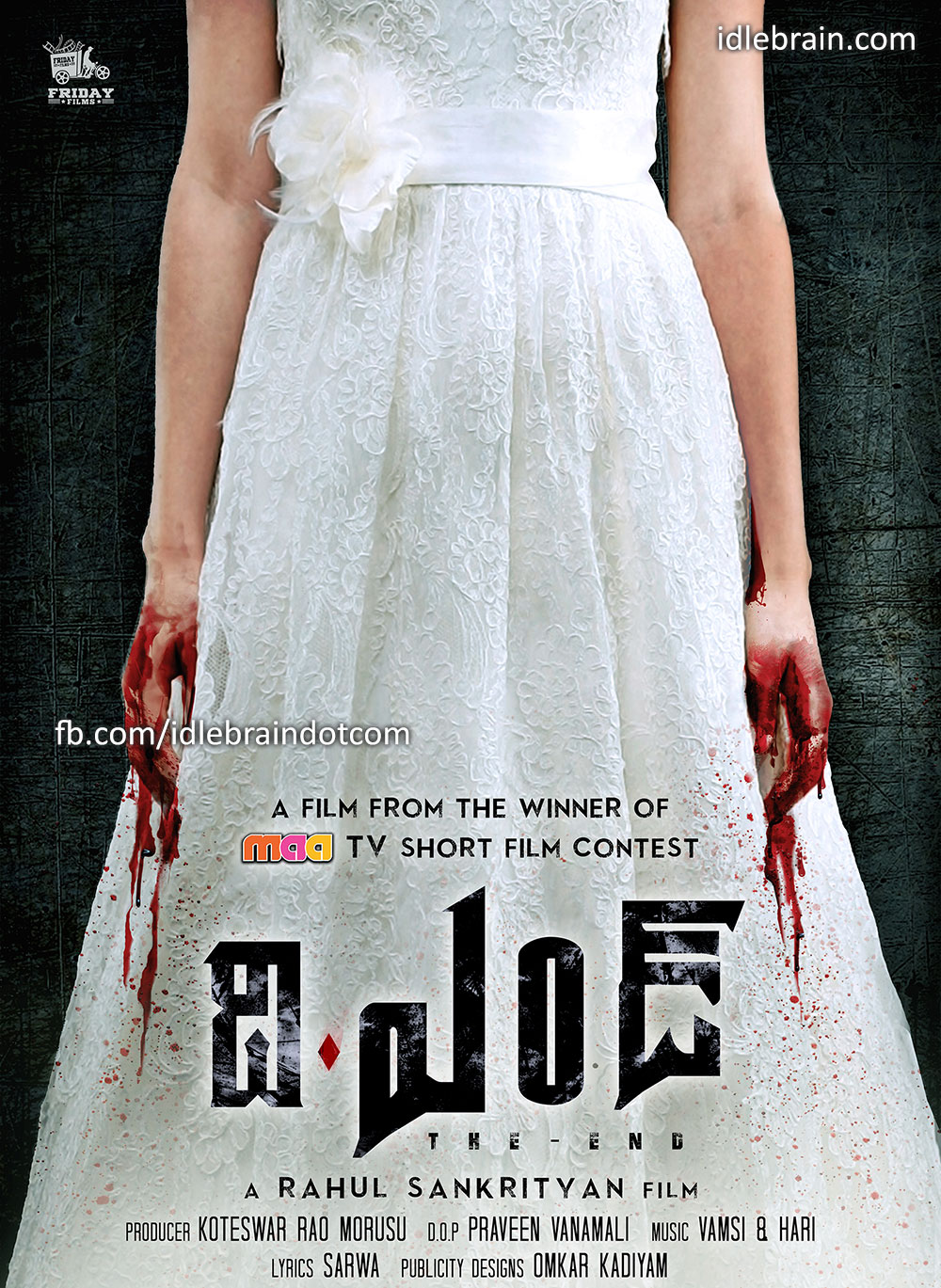 06 September 2014
Hyderabad
New Talent in Tollywood
Towards THE END of this year, Tollywood is getting ready to welcome another fresh pool of new age talent with the upcoming telugu horror film THE END which is being produced under Friday Films banner.
The movie's first-of-its-kind motion poster has already struck a chord with the online telugu audience by tweaking their imaginations and making them ponder on the underlying story of this film.
This film which is directed by Rahul Sankrityan, winner of MAA TV short film contest 2013, comes to enthrall the audience once again with another scary-yet-intriguing poster.