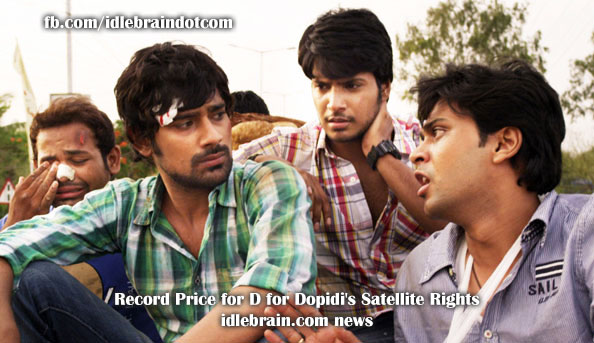 14 December 2013
Hyderabad
D For Dopidi is on a roll. The film's satellite rights have been picked up by Gemini TV for a record price.
The price is said to be the highest ever in recent times for films in that budget and range. Also, D For Dopidi has commanded much better pricing than any of Varun Sandesh or Sundeep Kishan's previous films.
According to sources, the deal was closed even before the release of Sundeep Kishan's latest hit Venkatadri Express. Sundeep Kishan is on a new high after the super success of Venkatadri Express and is hoping that he will have consecutive hits with D For Dopidi.
The film has already generated a lot of buzz because of the people associated with it – Bollywood directors Raj & DK, Actor Nani and Dil Raju. The film is releasing on 25th December and Dil Raju's company 'SVC' is releasing it in theaters.