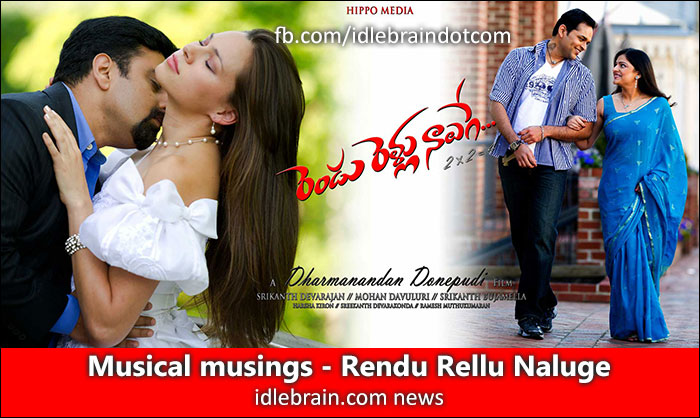 01 December 2014
Hyderabad
Hippo Media's Rendu Rellu Naluge (RR4) is releasing world-wide on December 5th Written and directed by debutante film maker Dharma Donepudi, Rendu Rellu Naluge is a coming of age drama inspired by real life events and has been entirely shot in the USA. Music was composed by Srikanth Devarajan has received excellent feedback from music lovers.
Dharma Donepudi, the film-maker shares his experiences about his film's musical journey.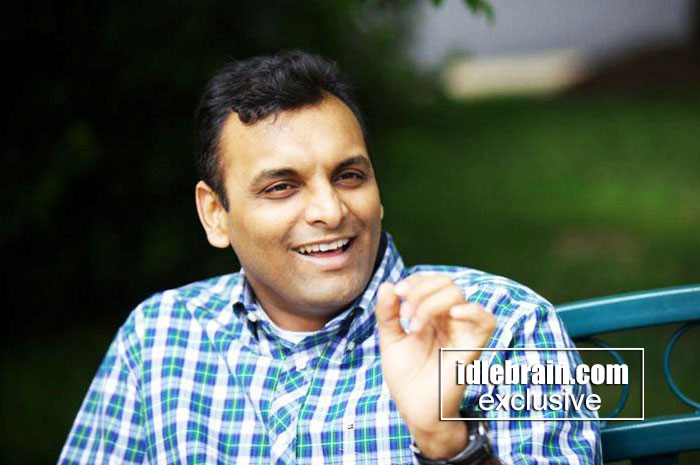 Music plays a major role in any movie's success. The role of songs and BGM in movie-making has increased manifold. The presence of qualitative music becomes even more pertinent for small budget movies to attain success or worst case leave a mark in the audience's mind.
We feel proud that Rendu Rellu Naluge (RR4) provided the right platform for great music, soulful rendering and meaningful lyrics. We are truly overwhelmed with the excellent response from music lovers.
Music Director: Srikanth Devarajan is an accomplished keyboard player who had earlier worked with me on our experimental film – Nenu Prema Puli (2010). Srikanth is a passionate musician and an accomplished computer wizard. He has cut several private albums and videos. He has done a lot of homework and studio upgrades to make our album rich and top-notch. Kudos...
Lyrics: What you search for is right next to you. I was very lucky to have a lyricist in form of Mohan Davuluri who is also our male lead role in RR4. Initially my plan was to have Mohan come up with some placeholder lyrics and then reach out to lyricists from India to do the final honors. But I was so impressed with Mohan's work that we finalized his poetry. I reckon that since Mohan was actively involved with story and script right from day one, he understood the song situations well and came up with superlative lyrics for Srikanth's compositions.
Songs: As the script began to take shape, it was apparent that there were song situations depicting various moods in the story ranging from youthful exuberance, romance, situational, peppy numbered and emotional. We began to try out with singers and hit some road blocks.
1. Manmadhude Rasaleela
We learned that our Telugu singer Usha lives in my neighboring community. I sought her appointment and asked her if she was willing to record a song for us. Usha readily agreed and not only recorded "Manmadhude" song for us but also crooned a couple of hums. This is a different song for Usha who is known for melodious chartbusters. Usha render of this song with a western tinge elevated the song and to a different level. Her improvisation and expressions were exotic.
This song not only opened up a lot of avenues from a music perspective but also encouraged us to pursue a bigger dream for the project.
2. Time Maadi
"Time Maadi" is a youthful song that requires a rich base oriented voice. Young singer Revanth came up with an energetic performance required for the song. Mahesh Radhakrishnan and Joseph Twitty (Rap) provided laudable support.
3. Gundello
Although this is an emotional song by genre, it requires the singer to modulate giving it a rock song feel. We tried recording this song with a few other male singers in vain. Usha aided us to recording the track. The final mix was recorded by Hemachandra who did a fantastic job by rendering with the in-depth feel and emotion. It's a melody that is sure to haunt and a memorable song in this young singer's career.
4. Cappuccino
This is a situational and peppy dance number shot on and incidentally choreographed by Harsha and Sirisha. We had two new singers Mahesh Radhakrishnan and Rohini provide the playback. Both of them are regulars at performing in concerts in US. The debutant singers have done a fantastic job in their maiden attempt. Revanth also added a few high energy ad libs to the song.
5. Plan B
Plan B was rendered by a talented young lad Bharat Sampath. This is another peppy and situational montage song.
6. Anaganagaa…
Beyond a shadow of doubt, this is the most special song of the album. It gave us the opportunity of meeting with the legend SPB Garu. The entire team was on top of the world when the legend agreed to sing for us.
This montage song is situational and you will notice 3 versions depicting different situations intertwined with the storyline. SPB garu enthralled us with a brilliant output and showed what greatness in Art is about. His recording session was a humbling and surreal experience. Thank you "Gaana Gandharva"...you rock...
On another note, SPB garu heard all the songs and gave us a very positive feedback and congratulated us for coming up with lyrically rich album. Thank you sir for all your blessings!
-Dharma