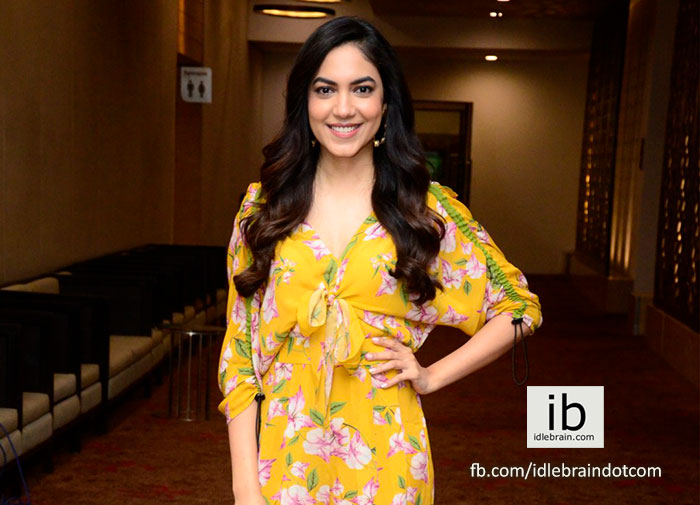 08 September 2021
Hyderabad

Tuck Jagadish Is An Extraordinary Script With Lot Of Emotions: Ritu Varma
Natural Star Nani's Tuck Jagadish is releasing on September 10th as Vinayaka Chaviti Special on Amazon Prime Video. Ritu Varma will be seen as Gummadi Varalakshmi in the film, a government official and village belle - a first of its kind role in her career.
"This is my first proper commercial role. I play a proper village girl, Gummadi Varalakshmi who is a VRO of the village. She is authoritative and as well as innocent. Even though she is traditional, she speaks her mind and stands for what she believes it right," the actress says about her role in the movie.
Due to the current conditions, producers have taken this decision. OTT has revolutionized Entertainment industry and it is the best way to reach wider range of audience in a short time. So, I am not entirely disappointed".
About how difficult is to play a village role, she said, "I have never been to a village. But I am a director's actor. I get into the character whenever I wear the costume. Moreover, Director Shiva Nirvana has been very helpful to get everything right about the character. He is a director with a vision and has come up with extraordinary script stuffed with lot of emotions".
The actress born and brought up in Hyderabad is also in high praise for her costar, Nani. "This is my second film with Nani after Yevade Subrahmanyam. Back then, I am new to the industry and it is a small role. But I can say you he did not change a bit all this years. He is a self-made star and is still grounded and humble," she says about Nani.