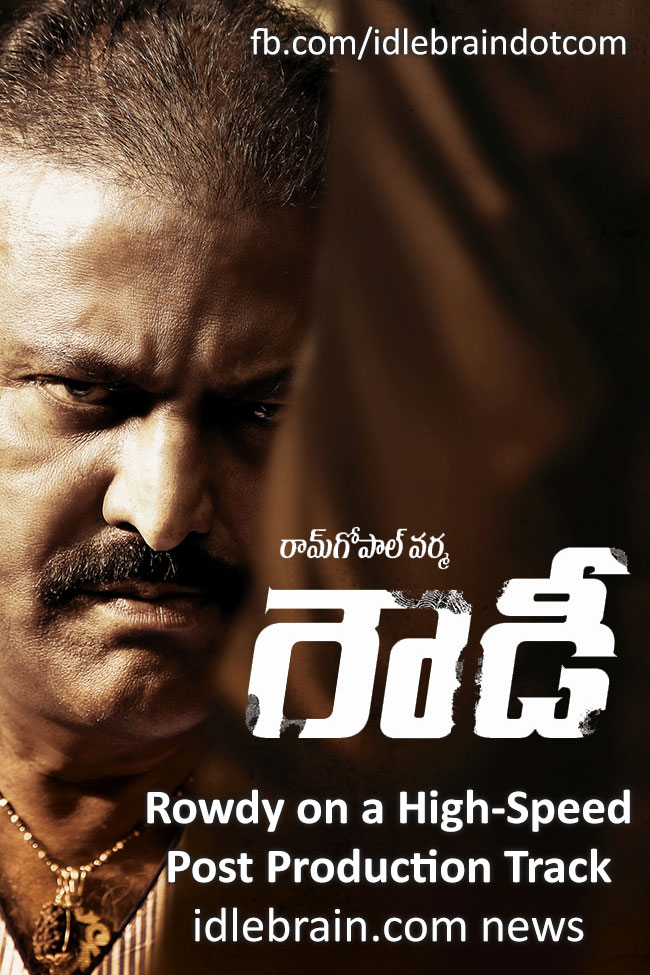 24 March 2014
Hyderabad
Ram Gopal Varma's Rowdy is progressing on high speed to finish the post production, the film used Sync Sound for the first time in Telugu industry. Audiences are sure to enjoy a high quality cinematic experience in theaters this summer.
Thefilm is set in the arid landscapes of the faction ridden Rayalaseema region and is touted to be a high intense action/family drama.
"It is a film that we were really passionate about, and we had a real rough time doing the action scenes in it because of Varma's insistence on reality", say the producers of the film.
The two minute and 21 seconds trailer had already garnered millions of hit in the You Tube. The trailer showcases how Dr. Mohan Babu and Vishnu Manchu completely reinvented themselves moving away from their regular images. Jayasudha and Shanvi the leading ladies have added a great relationship drama into their roles as well.
Produced by Parthasarathy, Gajendra and Vijaykumar of AV Pictures the music for the film is scored by Sri Karthik.