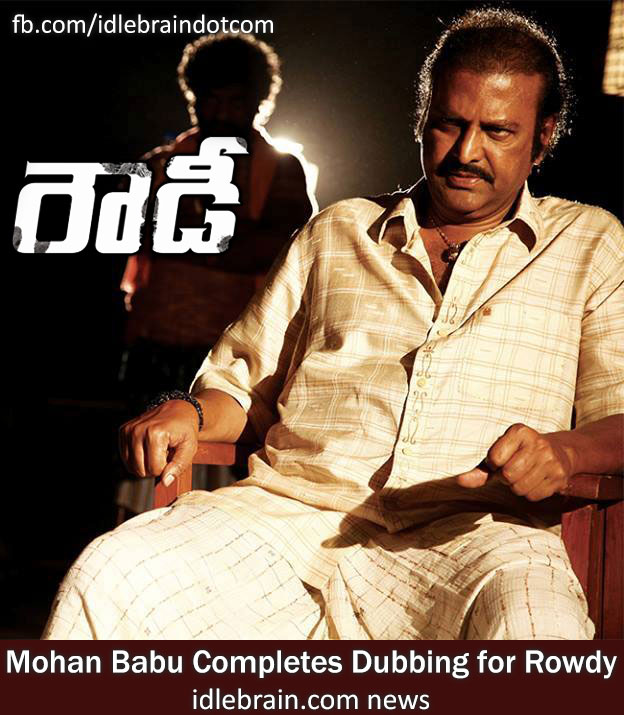 18 March 2014
Hyderabad
Dr. Mohan Babu has completed dubbing forthe film Rowdy.
His role in the non-stop action thriller will be among the most powerful roles he embodied on the big screen in recent years.
Audiences who have seen the trailer seem to love Dr. Mohan Babu's sequences and dialogue that perfectly fits into the physical description of his character. Viewers are all praises for his natural look and thrilled to see the star performance alongside his son Vishnu Manchu.
The trailer of Rowdy which got released last week has grabbed the attention of movie enthusiasts at very fast pace having crossed 80000 within few hours of its release according to trade reports.
The two minute and 21 seconds trailer continues to garner millions of hit in the You Tube.
After many years, Mohan Babu is paired with veteran actress Jayasudha in the film, Directed by Ram Gopal Varma, film Rowdy is a high intense action/family drama set in the arid landscapes of the faction ridden Rayalaseema region.
The film is produced by Parthasarathy, Gajendra and Vijaykumar of AV Pictures. Actress Shanvi Srivastav will be seen in an important role in the film, opposite Vishnu Manchu which has music by Sri Karthik.