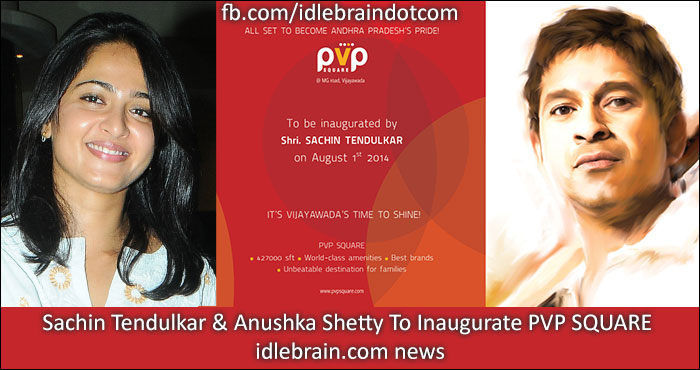 30 July 2014
Hyderabad
Master Beauty to Join With Master Blaster
South Indian Gorgeous Lady Anushka will be joining with Master Blaster Sachin Tendulkar on the occasion of PVP SQUARE Launch on AUgust 1st.
The PVP Team were keeping their maximum efforts to make this event a Grand Success.
So many celebrities from Films, Politics and Business are attending this event.