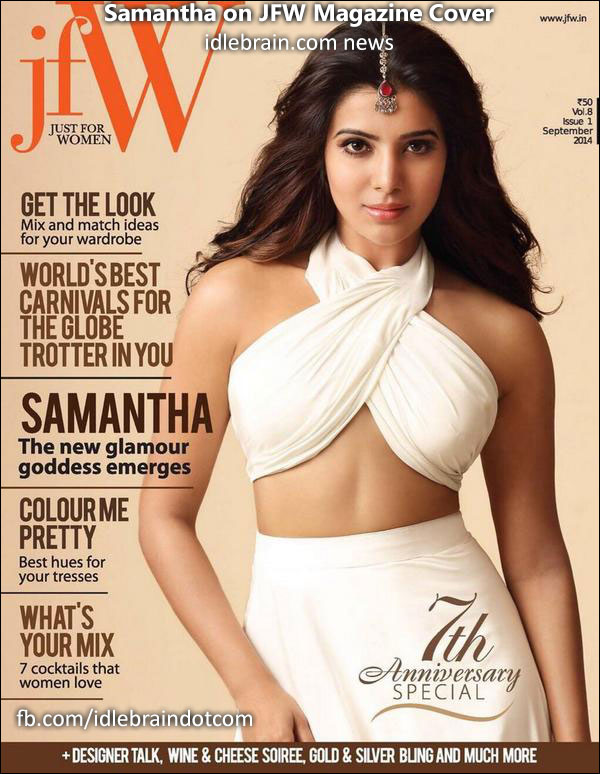 6 September 2014
Hyderabad
Samantha The New Glamour Goddess Emerging.
This is the title given to Tollywood Top star Samantha by the "JFW" Magazine people, as they published their 7th Anniversary Special Book with the Coverpage of samantha.
They also mentioned that "Samantha's Candidness Surprises Every one".
Right now the coverpage with Samantha in Sexy White dress is highly circulating in the social networking and film media sites.