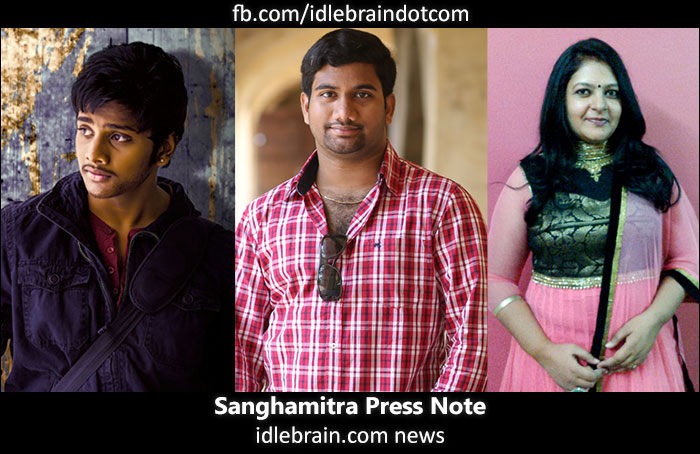 24 September 2014
Hyderabad
Sanghamitra Arts is going to launch a hilarious comedy entertainer soon. Prasanth Varma who created a sensation with 'Silent Melody' short film is going to direct this entertainer.This film will mark the debut of a much talented actor Teja Sajja as the Lead who has about fifty odd films to his credit as a child artist. Producer Neelima Tirumalasetti added - "This is a full length comedy entertainer and audience are going to have a laught riot at the theaters. we have a perfect blend of casting and technicians for this project and I have immense confidence in Prasanth that he will execute the story perfectly. Also we are very proud to introduce this bundle of talent Teja as hero through our banner. Regular shoot will take place from October and aiming at a Jan Release."
Prachi Thaker of silent melody fame is acting as the female lead and the other cast includes Viva Harsha, Snigdha, Sudharshan Reddy, Brahmanandam,
Jaya Prakash Reddy, Kabir Khan, Thagubothu Ramesh, Venu and others.
Production House - Sanghamitra Arts
Director - Prasanth Varma
Hero - Teja Sajja
Heroine - Prachi Thaker
Music Director - Shravan
DOP - Vishu
Producer - Neelima Tirumakasetti
Dialouge writer - Srikanth
.