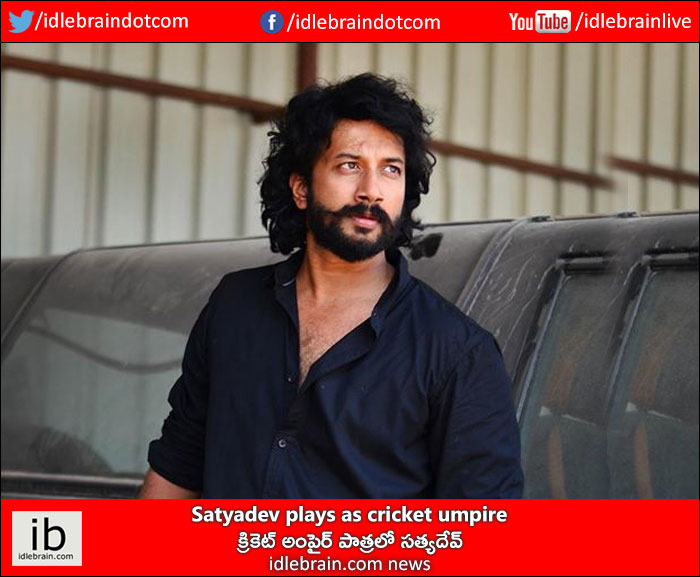 14 November 2016
Hyderabad
An umpire takes crucial decisions during the play, which may change the course of the game...
What happens when the same Umpire has to take some crucial decisions of his personal life… And how the decisions made by him, affect his life and the lives of the people around him…
Based on this plot a new film is in making, which is a New age thriller drama with comedy and youth elements. The first schedule of shoot has been wrapped up recently in the surroundings of Hyderabad.
Vinay Mandla, who worked in the direction department for the film 'Asura', is debuting as the writer and director for this film.
Talented and a promising upcoming actor SatyaDev, who is being appreciated for his acting skills, is now playing a character which has never been portrayed before by our Protagonists, a 'Cricket Umpire.'
Shyam Devabhaktuni & KrishnaVijay , Producers of critically acclaimed and commercially successful film Asura, is once again coming up with this unique thriller drama.
Details of the Cast & Crew will be announced soon