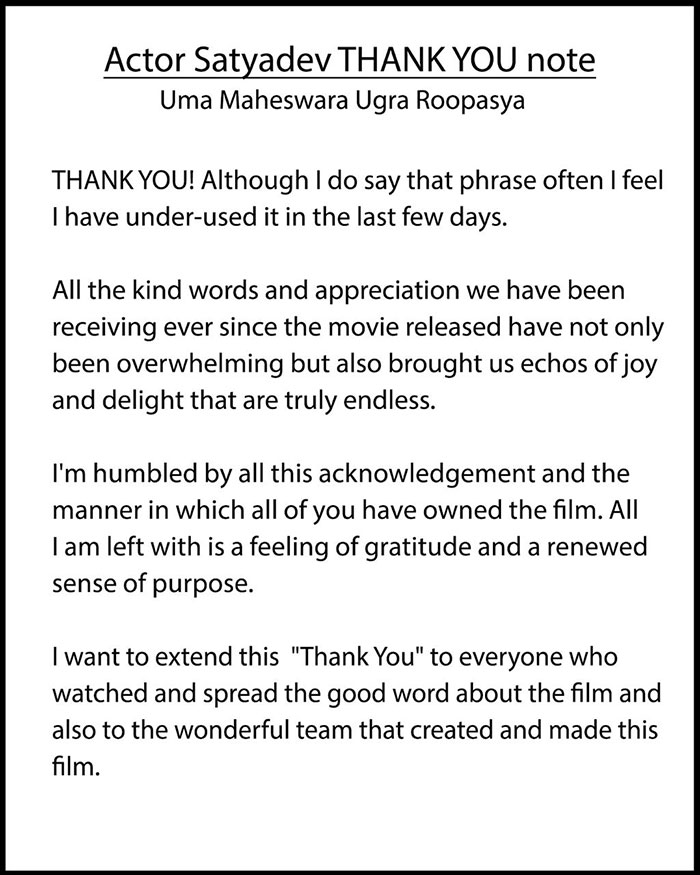 09 August -2020
Hyderabad

HANK YOU! Although I do say that phrase often I feel I have under-used it in the last few days.
All the kind words and appreciation we have been receiving ever since the movie released have not only been overwhelming but also brought us echos of joy and delight that are truly endless.
I'm humbled by all this acknowledgement and the manner in which all of you have owned the film. All I am left with is a feeling of gratitude and a renewed sense of purpose. I want to extend this
"Thank You" to everyone who watched and spread the good word about the film and also to the wonderful team that created and made this film.