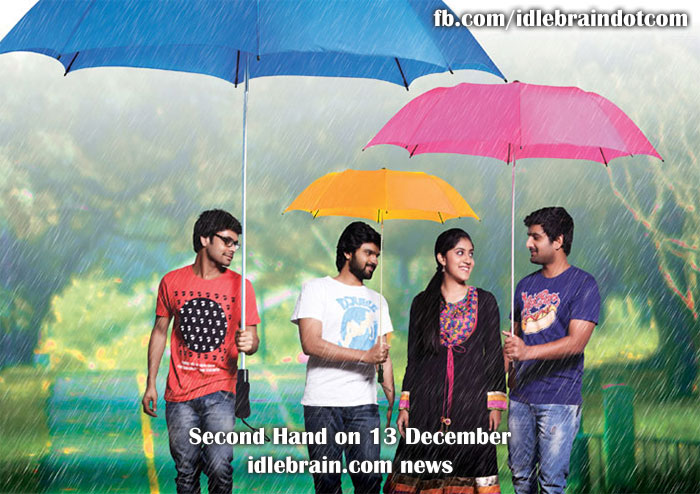 10 December 2013
Hyderabad
Second hand is going to release on 13th boasting of actors who are all new but relatively well known thru short films which have become a new platform for new talent.
Writer&director BvsRavi has co-produced the film along with Producer PoornaNaidu on Shreeyas Chitra banner introducing KishoreTirumala as director. Dhanya is the lead actress who is donning three characters which is a screenplay highlight of the film.
The story n screenplay is said to be new n film mainly aims at the woos of young men who failed in love n the dialogues are said to be satires on women who dump men. Not much controversy intended but fun is expected from the film. PuriJagannadh associated himself as a friendly gesture to one of his writers Ravi. Writers n directors becoming partners of production through niche films with shoe string budgets has become a trend of late with likes of Trivikram n Sukumar showing interest. SecondHand hopefully starts a positive trend. Poorna Naidu eventually is producing Vamsi's 25th film also.
;