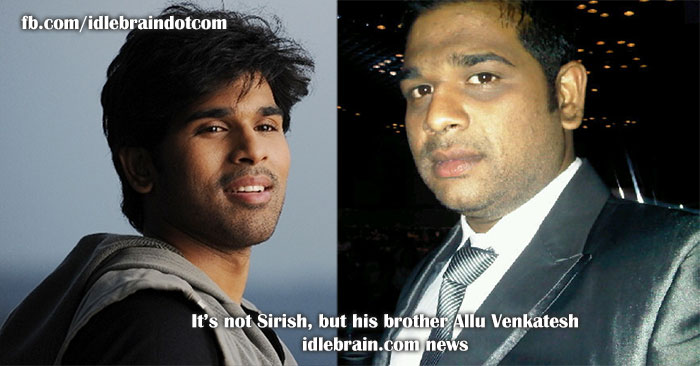 11 June 2013
Hyderabad
The new generation of mega family seems to be the center of controversies these days. After the imbroglio between Ram Charan's bodyguards and IT guys, another incident happened a couple of days back in Hotel Daspalla. A couple of women have lodged a police complaint on Allu Sirish.
However, the cops stated that the police complaint was given against 'brother of Allu Arjun'. Allu Sirish was these before the incident took place, but is said to have left by the time incident took place. The brother of Allu Arjun on whom the complaint was lodged is not Allu Sirish, but their elder brother Allu Venkatesh. Sirish name appeared in media mainly because media mistook Allu Arjun's brother to be Sirish.
We need to wait and see till the investigation is completed.