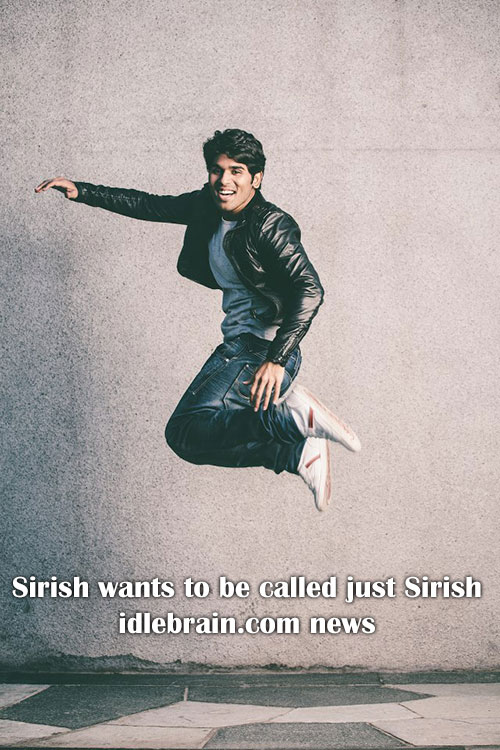 Sirish (younger brother of Allu Arjun) wants to get rid of Allu tag and prefers to be referred as just Sirish. He is making his debut with a film titled Gowravam which is directed by Radha Mohan (Aakasamantha fame) and produced by Prakash Raj. It's a bilingual and deals with a contemporary issue. It's has college backdrop. The music of Tamil version was recently launched.
Requesting media and social media movie lovers, Sirish said "When Dad turned Prod thr were many Arvinds in the industry already. When Bunny became an Actor thr was another popular actor by same name. Hence they became Allu Arvind & Allu Arjun. My legal name remains Sirish Allu but like most actors I prefer being referred just by name."
Gowravam is gearing up for the release in the second half of April 2013.