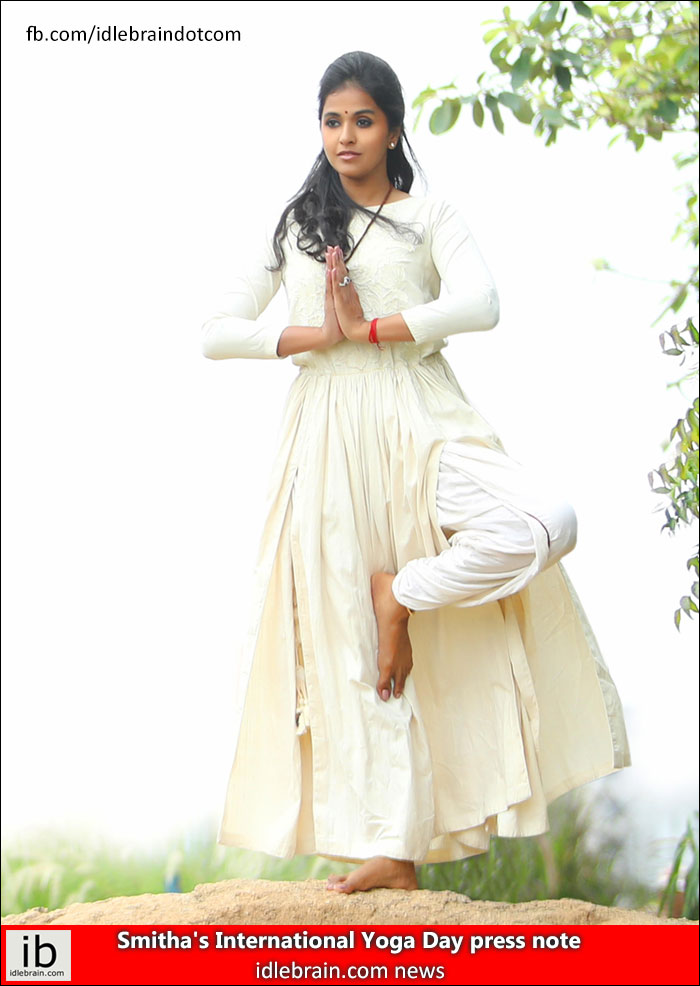 20 June 2016
Hyderabad

It's matter of great pride for our country that the entire world has come together to take yoga to the next level after the United Nations declared 21st June as "World Yoga Day" or the "International Day of Yoga". Yoga is not a religion; it is a way of living with the aim of achieving a healthy mind and a healthy body. The ultimate goal however, is to transcend the self and travel on the path of self-realization.
My journey in yoga began seven years ago at Isha. I feel blessed to have got this opportunity to experience the benefits of yoga in this lifetime with the grace of a realized master - "Sadhguru".
On the occasion of 2nd "world Yoga Day" on 21st June 2016, Designer Shravan Kumar has organized an yearly event, a fashion show - "Ode to weaves and weavers of India" at Hyderabad. I am sharing a few pictures from the "Yoga Line" that he has created for the event.
I Wish everyone a wonderful and blissful "International Day of Yoga".

Smita
Smitha Yoga Day 2016 Photo shoot photos