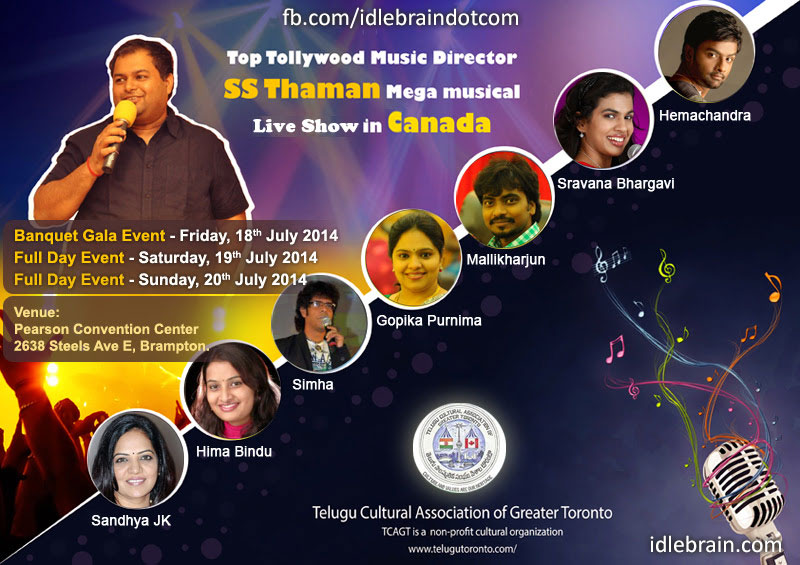 2 July 2014
Hyderabad
Silver Jubilee Celebrations will start from Saturday July 19, 2014 from 9am to 11pm and Sunday from 10 am to 6PM.
Thank you for those who have already registered on-line. It is an amazing response from all the ages.
Hurry up to book your tickets as early bird pricing ends Today.
Please forward it to all your family and friends. Share this flier in your Facebook, and all your community group pages.
Contact any Executive Director, Committee Chairman, and members for further details and printed Tickets.
Every day we are updating our Silver Jubilee Event website. Therefore visit everyday for new updates and confirmations.
www.telugutoronto.com/25yrs