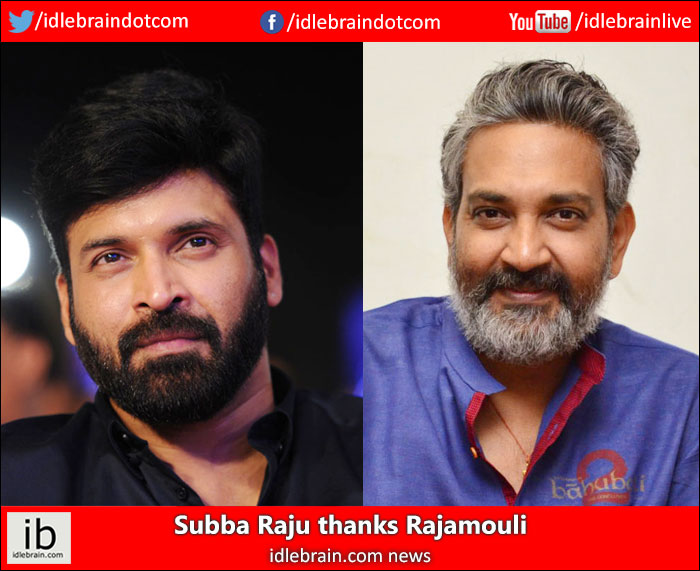 04 May 2017
Hyderabad
To
SS Rajamouli
The first time I heard you talk Baahubali, I could barely grasp your astronomical vision, but was captivated heart and soul, nevertheless.
As I worked with you, I could get a fly's perspective of a Mountain range, I could coast along, nevertheless.
Now that I see the movie hundreds of time over through the eyes and hearts of countless people, I have only one overwhelming emotion.
Gratitude. For making me a part of your creation, and more importantly, for making a Kumara Varma out of me.
Subbaraju (Kumar Varma)