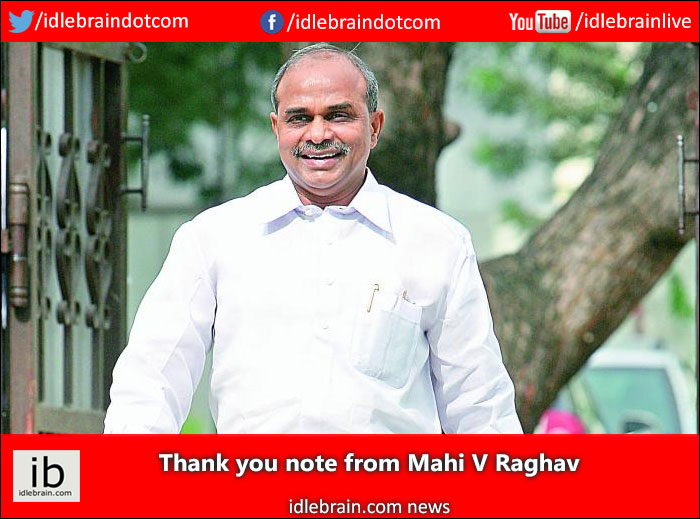 9 February, 2019
Hyderabad
THANK YOU

I have nothing but gratitude towards the story, YSR garu, and his millions of admirers and the audience.

For me, gratitude is the highest form of prayer and respect that can be shown.

I bow to the unconditional love and support from the audience and YSR's admirers.

I bow to cinema, the medium that has given me the opportunity to tell a story; there is no other form of art through which I could have told my stories. Thank you.

I respect and accept crtiscisim, but, I will not bow down and apologise for my actions or my beliefs.

YATRA will always be a story which I will be proud of . I set out to tell a story of YSR garu as I believed he deserved one and I did my best to tell one.

This is my tribute to YSR garu, and calling him our leader would be too small for he symbolised generosity, humility, kindness, courage and trust....
Mahi V Raghav
(Yatra, Writer and Director)
Thank you note from Mahi V Raghav