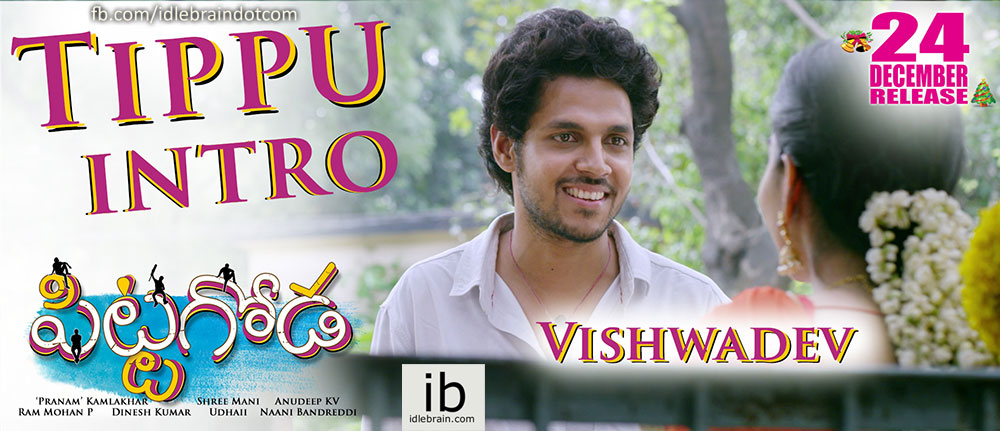 20 December 2016
Hyderabad
In any friend's circle, if you notice, no one is actually the leader or designated the leader. It comes automatically to the guy who doesn't talk much, is a bit more disciplined, and dignified in his talking and personality. That is Tippu for you. And please don't ask us for his real name as we also don't know in the script. He is just "Tippu" to everyone!!
Tippu's father works in Singareni Collieries Company at a low administration position. He is the only child and somehow, studies and exams just don't get into his head at all! He is as naïve and innocent as the rest of his friends are but definitely the most mature of the lot!
Playing Tippu is Viswadev Rachakonda. Viswadev was first spotted in a English short film called "Where bird fly". There was something in his smile and screen presence that we found charismatic and appealing. Viswadev quit his job in Pune and came to Hyderabad to do this film. Keeping it a secret from his family, who like any other well wisher would not want a child to quit a secure engineering production floor job for a risky career in films, Vishu continued the last two years making his family believe that he actually had a respectful job in Hi Tech City while he was working in the Sunshine office!
For those in Telugu literary circles, the answer is Yes. Viswadev Rachakonda is the direct grandson of the legendary writer Rachakonda Viswanadha Sastry also known as Ravi Sastry. The name Viswadev was given by the legendary writer himself.