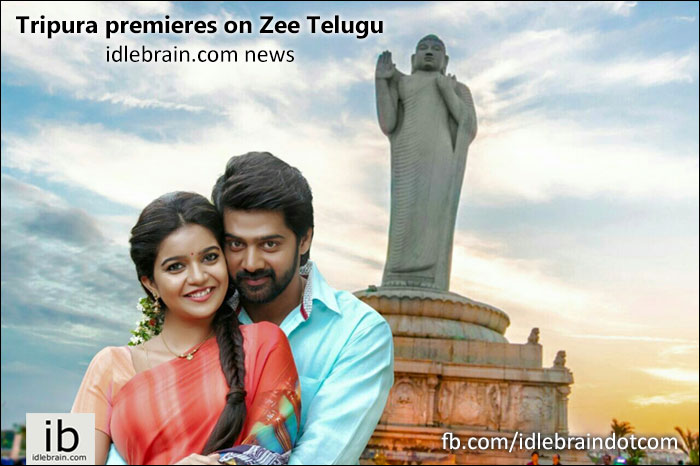 29 January 2016
Hyderabad
Horror and Thriller movie genre has been picking up at pace in Tollywood. With the onset of some hits delivered in the industry, director Raaj Kiran has recently released Swathi and Naveen Chandra starring in 'Tripura'. The movie is a perfect blend of melodious music, thrilling story and horror.
Tripura (Swathi) who hails from a small village gets weird dreams which turn out to be true in real life. Seeing Tripura's medical condition, her dad consults a psychiatrist Naveen (Naveen Chandra) in Hyderabad. During her treatment in the city, Tripura falls in love with Naveen and eventually marries him with the consent of her parents.
As time passes by, Tripura continues to get these dreams, until one day where she sees herself killing Naveen with a knife. Will her dreaded come true? Will she really kill her husband in real life too? What is the reason behind all the deaths of people she witnessed forms the crux of the story.
Zee Telugu premieres 'Tripura' on television, the latest horror thriller movie on 31st Jan 2016, Sunday at 6 PM. Don't miss to watch.