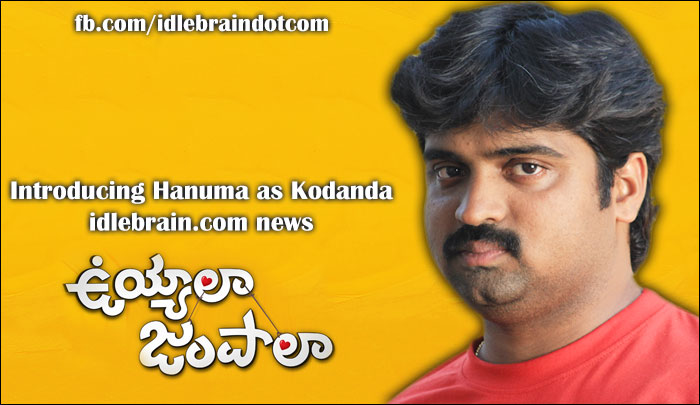 21 December 2013
Hyderabad
Kondanda is the one of the two best friends of Suri. He, Suri and Vasu hang around together in the village and always part of Suri's plans. Kondanda is the wittiest fellow, full of "yetakaram" punches for anything Suri or Vasu say!
Kondanda is that typical character who exists in every town of guys who are contemporary and have full knowledge of everything and everybody. He is like a walking "google" providing instant solutions to any situation!
Actor Alluri Hanuma
Alluri Hanuma hails from I Bhimavaram in West Godavari district and is a childhood friend of Virinchi Varma. Hanuma was an artist since childhood and then went on to do his Bachelor of Fine Arts. Right now, Hanuma works in Bangalore as a Senior Animator in a large Multinational Company.
Hanuma performs amazing self-written skits as solo acts and keeps his friends interested. When he visited Hyderabad to develop a possible comedy line for the film, Virinchi and Ram Mohan wanted him to play the role of Suri's friend. And that's how he is living his childhood dream!
Jeevi review of Alluri Hanuma's performance
Though Alluri Hanuma is there in many scenes, there is one scene where he explores all his childhood friends' profile with facebook and then uses his phone camera to capture heroine. There is an innate humor in godari dialect if uttered with authenticity and that humor is brought out during the facebook profiling scene. It's a good cameo for him.