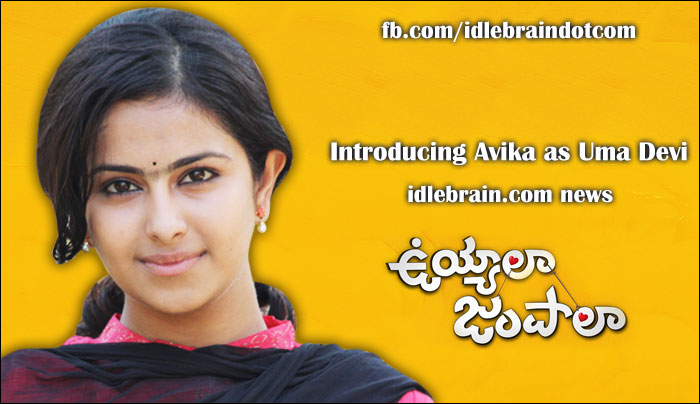 23 December 2013
Hyderabad
Character Uma
Uma Devi is so much like the "maradallu" we all have., who treat their "bavas" with disdain and don't give them the respect they seek!! Every bava has a hope that he will marry his maradallu and so does every maradallu, but in the process of growing up together, the entire relationship becomes a "tit for tat" game! And that is the character of Uma Devi.
Neighbor of Suri, Uma is the eldest of the two daughters. Pampered by her mother, grandparents and her aunt, she is like any other eldest child. Naïve, innocent, gullible, yet very strong and a firebrand, if she wants to be! Uma Devi goes to college and has a best friend, Sunitha. Both of them hang out and ride their cycles together to the college.
Uma Devi loves food, especially one particular item that is available on the streets. Can you guess what it is??!!
Actor Anandi
The "Chinnari Pellikoothuru" Anandi needs no introduction! Debuting at an age of 12 years, Anandi is now 16 and extremely busy in her television assignments in Mumbai. Born to wonderful parents, Sameer and Chetna Gor, Anandi is firmly rooted and retains the innocence of her adolescence on the screen.
Getting Anandi was never easy. But she and her parents were impressed with the simplicity of the story, the character of Uma Devi and most importantly, of launching her film career with a extremely youthful entertainer in Telugu.
Sunshine Cinemas waited for 4 months to get Anandi on board and shot the film spread over 5 months as her dates were restricted to one week at a time. Once you watch the film Uyyala Jampala, please send your guess as to which you think is the first scene that Anandi shot for the film.