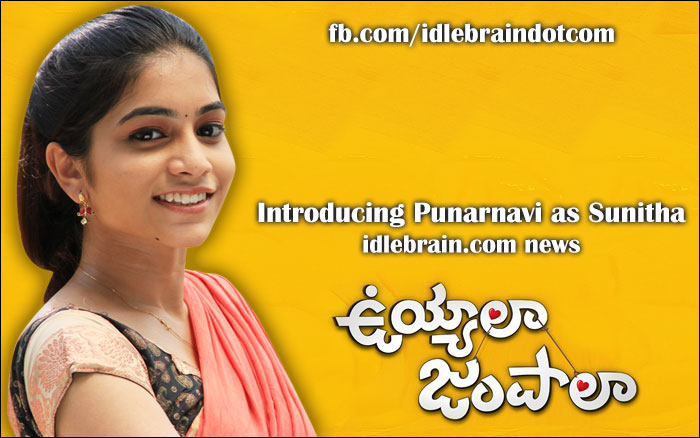 20 December 2013
Hyderabad
Character Sunitha
Sunitha is Uma Devi's best friend in the film. They are college mates and like all best friends, opposites attract! While Uma Devi is naïve and gullible, Sunitha is the smart and aggressive girl!
She is obsessed with Surigaadu and calls him "Meesalu penchukunna Mahesh Babu"!! She flirts with Suri in a typical village girl style, and has dreams that Suri will take her out to movies like any teenager would. She is of course much braver and smarter than Uma Devi!
Suri has a pet name for her, which Sunitha doesn't know. It's a popular brand of a pain balm. Can you guess what it is?!!
Actress Punarnavi Bhupalam

Punarnavi is 18 years, studies in St Mary's Junior College, Hyderabad and works in the "Samhaara Theatre group".
Punished for being a tomboy at home, she was sent off to "Kennedy International School" in Vijayawada! She modeled in Vijayawada and won the "Fresh Face of Vijayawada 2012" pageant. She auditioned for the role through her uncle, who is a friend of Virinchi Varma.
What you think is the meaning of the name "Punarnavi"? Any guesses?
Jeevi review of Punarnavi performance
Punarnavi is like a breath of fresh air. She is young, beautiful and effuses confidence in her performance. Her character in this film is pretty much similar to that of what Swathi has done with Venkatesh in Adavari Matalaku Ardhalu Verule film. She has a natural charm and if it's protected, she will go a long way. With the right kind of grooming, she can become a heroine of Telugu cinema.